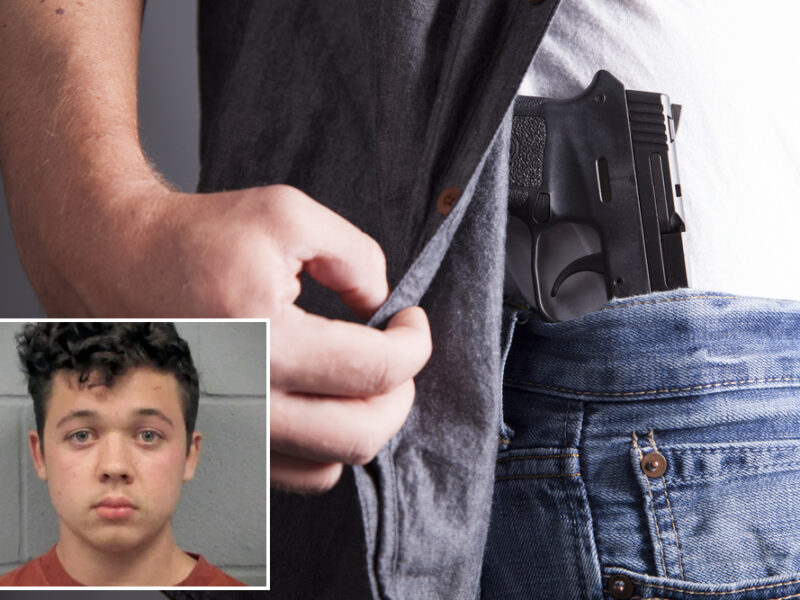 KENOSHA, WIS – Kyle Rittenhouse, the defendant who was 17-years-old in 2020 when he crossed state lines with a rifle and shot three people, killing two, was found not guilty on all charges today – a verdict which was celebrated by future Kyle Rittenhouses across the USA.
Young white men around the country erupted in celebrations and rifle fire as Rittenhouse's verdict was announced by a jury that was forbidden to hear anyone refer to the slain people as victims.
Ricky Prager, a 17-year-old who posts Dylann Roof memes to 4chan regularly, commented, "I knew the justice system would exonerate our boy for the killing of two people in a city 40 minutes away from where he lived. Excited to go through the process myself!"
The assured future Rittenhouses proclaimed that the Judge, who allowed Rittenhouse to randomly draw his own jurors, had upheld the notion of law and justice for white men murdering progressive protestors that the USA was founded on.
"That boy has got a bright future ahead of him," commented Alvin Cambridge, a 43-year-old man who has watched InfoWars while cleaning his AR-15 every night for the past 15 years, "It just goes to show you it's never too late to pursue your dreams." Cambridge then joined other guaranteed future white supremacist terrorists as they held up their Black Rifle Coffee mugs to cheers the result of the trial.
Extended family members of the soon-to-be-man-hunters expressed concern and confusion at how the country arrived here.
"I just don't understand," said Cambridge's cousin Vanessa, "We already fixed this. Derek Chauvin was sentenced, and Joe Biden is President. What else is there to do?
Prominent figures like MSNBC's Chris Hayes regretted the verdict, but expressed hope that Rittenhouse, who killed two people, was photographed with Proud Boys, celebrated by prominent conservatives, and received no consequences, would end up not being a piece of shit for some reason.