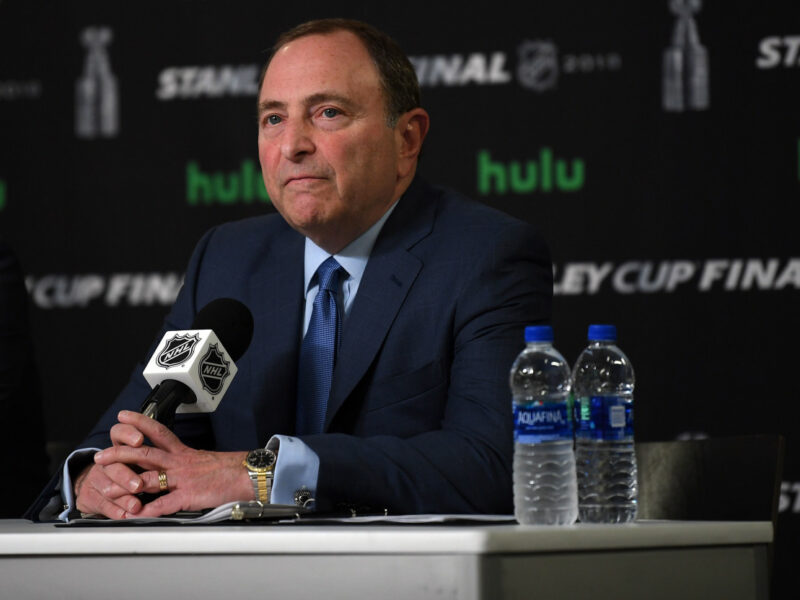 NEW YORK CITY – In the wake of revelations concerning the horrific sexual assault of Kyle Beach and the Chicago Blackhawks subsequent coverup, NHL commissioner Gary Bettman promised players, fans and sponsors that the NHL would never allow such a story to leak to the press ever again.
"We feel terrible for Kyle and I can assure him and everyone watching that this will never happen on my watch again," said Bettman at a press conference. "And by this I specifically mean the part where a reporter was able to get enough information to force an independent investigation that ended up making us look bad."
"No [press access] means No [press access]!" added Bettman.
Since the report detailing Beach's assault by Blackhawks' video coach Brad Aldrich found that Blackhawks personnel actively ignored the allegation and subsequently tried to dismiss Beach's lawsuit at every turn, Bettman and the league office have leapt into action by not punishing the Assistant GM (now Jets GM) who participated in the cover-up, refusing to assist other victims of sexual assault in the hockey community because they "weren't at the NHL level" and fining the Blackhawks organization less than they fined the Phoenix Coyotes for violating the rules on talking to potential draft picks.
But now Bettman is prepared to go even further. Beginning today reporters asking questions about any sexual assault or harassment allegations will have their press credentials immediately revoked, locker room doors will be closed any time the players are trading "puck bunny" stories, and all league employees will be forced to sign a blood oath (or omerta) promising to never disclose such an incident.
"I hope Kyle, John Doe 2 and any other victims can take comfort in knowing that we will never hear about such an incident ever again," said Bettman.
At press time the revelation of a sexual assault lawsuit against the Pittsburgh Penguins organization had already broken Bettman's vow, making it the quickest his word was broken since he promised Quebec City he wouldn't move their team.