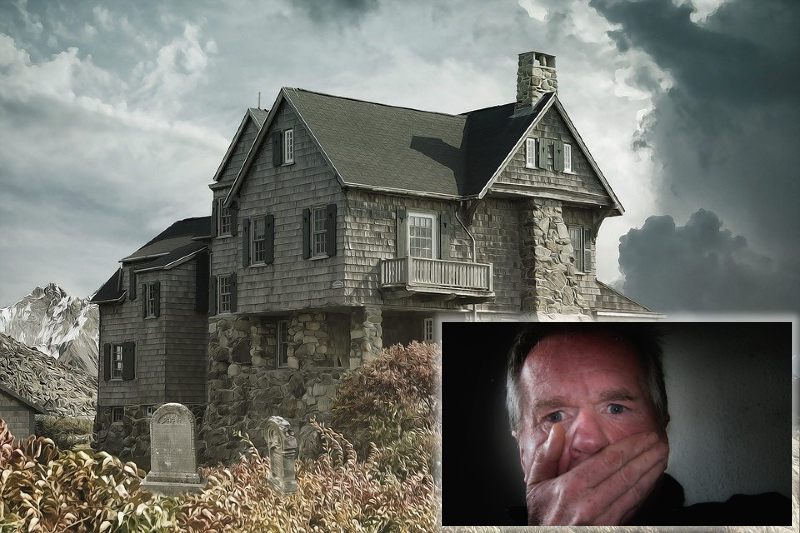 GUELPH, ONT. – Family patriarch, Dominic Barker found himself gripped by otherworldly terror upon witnessing the inferior craftsmanship inside the 'Hell House Experience' at his local community fun fair.
The visibly distraught 54-year-old woodworker and mason was spotted just outside the attraction's emergency exit with knees clutched to chest being attended to by his two children, Marcus and Lucy.
"It was terrible, oh God, the heads. I can still see the heads." sputtered a wild-eyed Dominic, believed at first to be talking about a pile of realistic severed heads inside but later found to be referring to the still visible nail heads holding the baseboards to the walls.
Rami Kaur, a performer at the popular Halloween attraction, details the disturbance.
"Things were mostly normal until we had to turn up the house lights because someone lost their wallet in the Butcher's Basement. All of a sudden this older guy just starts screaming at the top of his lungs. At first I thought he was hurt, judging from the sound he was making, but then I realized he was just yelling about 'patchy caulking' and 'uneven moulding'."
While normal operation resumed shortly after, other fair-goers noted Barker's reluctance to continue; now visibly recoiling at every creaky floorboard and flickering wall sconce.
Ultimately, the family were forced to leave early when an ominous dripping noise, courtesy of the 'Spooky Sounds Vol. 3' CD being played over the loudspeakers, sent Barker spiraling into a full-blown panic attack, muttering incoherently about water damage to the drywall.
"I told [Marcus] the Haunted House was going to be too scary for Dad," bemoaned daughter Lucy. "But he doesn't listen and now I'm going to have to be the one that checks his room for properly done miter joints every night just so he can fall asleep."
At press time, Marcus and Lucy were reassuring their traumatized father that nothing they had seen inside the house was real and couldn't harm its resale value.