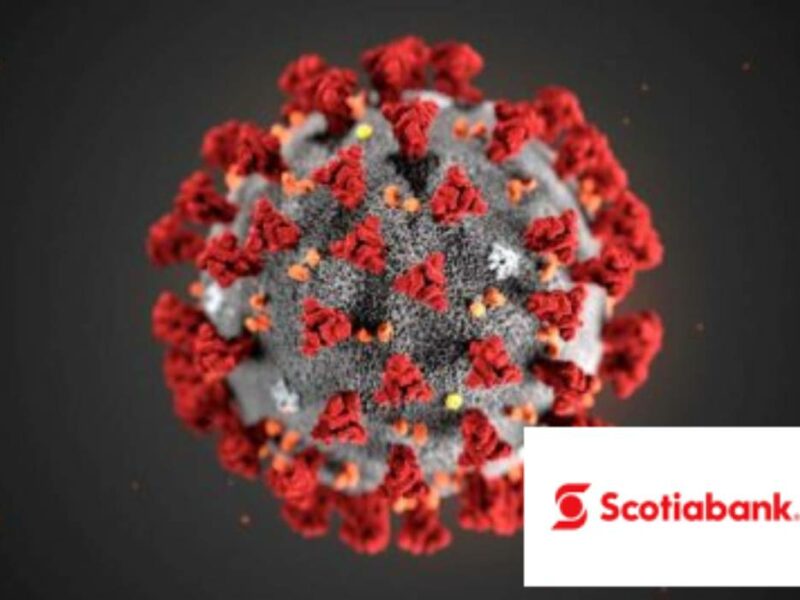 TORONTO – In light of news that the World Health Organization would be renaming key variants of COVID-19, Scotiabank has announced plans to bid on the naming rights of all future coronavirus strains to arise in Canada. 
"Obviously branding is very important to us here at Scotiabank, much more so than trivial things like the satisfaction and financial wellbeing of our customers. And so we feel that securing the naming rights to Canadian strains of coronavirus is the right move for our brand," said Laura Ferrera, Chief Marketing Officer at Scotiabank. "Corona Beer and Delta Airlines have been handed this marketing gift for free, but we at Scotiabank are willing to pay top dollar for it."
"Plus those broke bitches over at TD could never afford their own COVID variant and this is going to eat them alive."
Canadians have responded to the news of Scotiabank's plan with blank, disinterested stares. 
"So when I go to the Scotiabank Arena to watch the Scotiabank Junior Hockey Tournament, I'm going to be at risk of contracting the Scotiabank Variant of COVID?" said Scarborough resident Pete Meyer. "I guess that's fine. Let me know if they're interested in buying the naming rights to my children so I can finally pay back my Scotiabank personal line of credit."
At press time, Scotiabank was in the process of printing out billboards with its new motto – "Scotiabank: You're Sicker Than You Think".