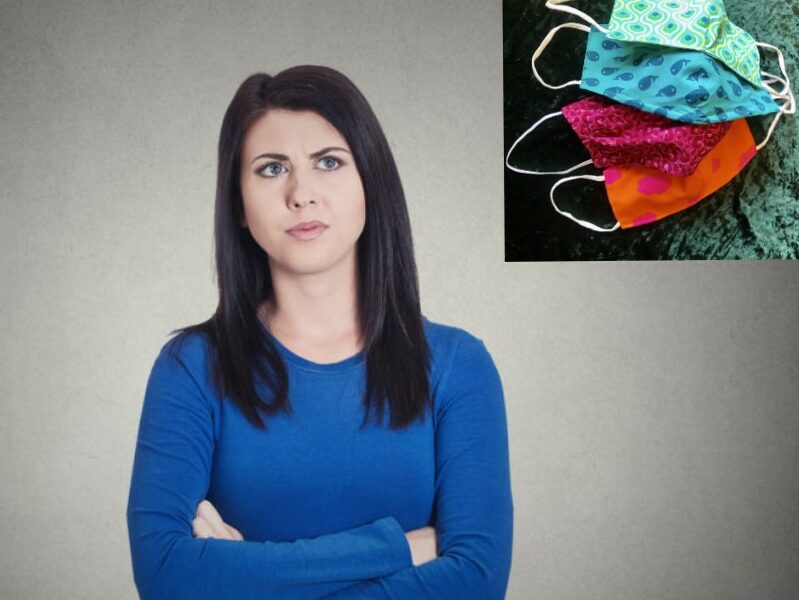 REGINA – Anna Paulson has been visiting Aisle 15 of the Shoppers Drug Mart at Victoria Square at 12 p.m. every day for over one year mulling over which mask to buy.
With eyes wide open and visible sweat on her brow, the 34-year-old ballet teacher is easy to spot as she spends an hour at a time, gingerly grabbing, analyzing, and putting back packages of masks. This ritual is religiously followed by asking dazed teenage clerks detailed questions about mask effectiveness.
"She never buys anything. She handles all the packages with her clammy hands, so I assign staff to disinfect everything after she leaves at 1 p.m.," says pharmacy manager Bill Leader. "The only reason we even let her in without a mask is because she holds her breath the whole time. Every three minutes she bursts out of the store onto the street, takes another deep breath, and then runs inside to consider more."
When questioned about her dilemma, Paulson points out, "Some days I lean towards 2-ply cotton for breathability. But 3-ply offers more protection. Then, there is the option of getting one with a reusable filter or not. And if you get a filter, what kind of filter? Should I just forget about the filter and get an N95 mask? Is N95 the same as KN95? Don't even get me started on ear loops versus ties."
She adds, "With the provincial mask requirement probably ending on July 11th, I'm really feeling the pressure to buy something before then."
After Paulson completes the purchase, her next project is to take a few decades to decide whether to get the Moderna or Pfizer vaccine.