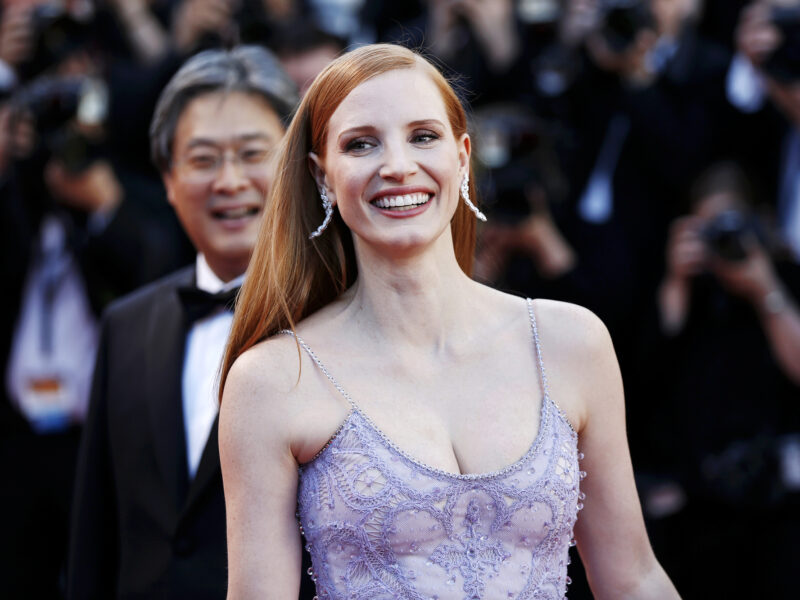 This is what you want, isn't it? Just a bunch of facts that you can regurgitate to your friends while you're out having fun? Well, there's nothing left to learn at this point, everyone knows everything and now, we're forced to make up facts so that you'll keep coming back to us. Everyone is on their phones or tablets just craving content and this is what we do now. Do you realize what you've done to us? You've broken us. You did it. We're a shell of what we used to be.
1. People love Jessica Chastain, especially dentists. She has four layers of teeth. Everything has the consistency of soup to her. Oh yeah, you're going to tell your friends about this over cheap pitchers of beer?
2. Idris Elba played bongos for the Beach Boys during their Forever '88 tour. Yup, this is information that when you snidely mention it during a work potluck co-workers will nod at it. But at what cost? 
3. Boutros Boutros-Ghali holds the world record for eating poached eggs. Four. Yesterday I wrote a hard hitting article that will make Doug Ford resign in disgrace but that doesn't get the hits like this. Oh no.
4. Stephen King once told eight people that he started that whole 'You swallow x number of spiders per year in your sleep.' My partner just looked over at this sentence, cringed and started crying, but I guess as long as you're entertained it doesn't matter that I've become a liar.
5. Here's a list of Scientologists, probably: Linda Ronstadt, Karl Marx, Benedict Cumberbatch, Ernie (of Ernie and Bert), Saoirse Ronan, Ray Romano's brother Ken Romano, Tom Cruise's Lawyer, Idris Elba?  
6. Wow. I have to do five more of these? Ugh, my partner doesn't want me in the same room as them right now and guess who else doesn't want to be in the same room? Thomas Hampson and Luca Pisaroni, two Baritone Opera Singers who I have decided HATE each other? I HAVE THAT POWER NOW, I COMMAND ALL THE WHIMS OF ALL PEOPLE.
7. YOU NEED ME, I DON'T NEED YOU FOR I AM THE ONE WITH THE CONTENT YOU CRAVE, THE CONTENT THAT NOURISHES YOUR CONVERSATIONAL LULLS, I TOSS OFF 'FACTS' LIKE: IDRIS ELBA HAS A THIRD NIPPLE AND NOW YOU SHALL SUCKLE AT THAT TEAT. 
8. Wow, I blacked out there for a quick second – Billy Joel has a piano made exclusively from human teeth scrapings.
9. I guess, what we have is a symbiotic relationship, we both kind of need each other, sometimes it can be a bit toxic. We need you for views, clicks and ad revenue and you need us to pass time. In a lot of ways we're like Mr. Dressup and Casey. Sure, they parted in the end due to creative differences, but did you know that they took vacations together each year until Mr. Dressup passed? And that it was Casey who gave Mr. Dressup's eulogy? Beautiful.
10. Wow. We made it here, together. I feel pretty good about my place in this world and about what we mean to each other. Content is pretty important and beautiful, so I'll leave you with a REAL FACT: My partner left me.