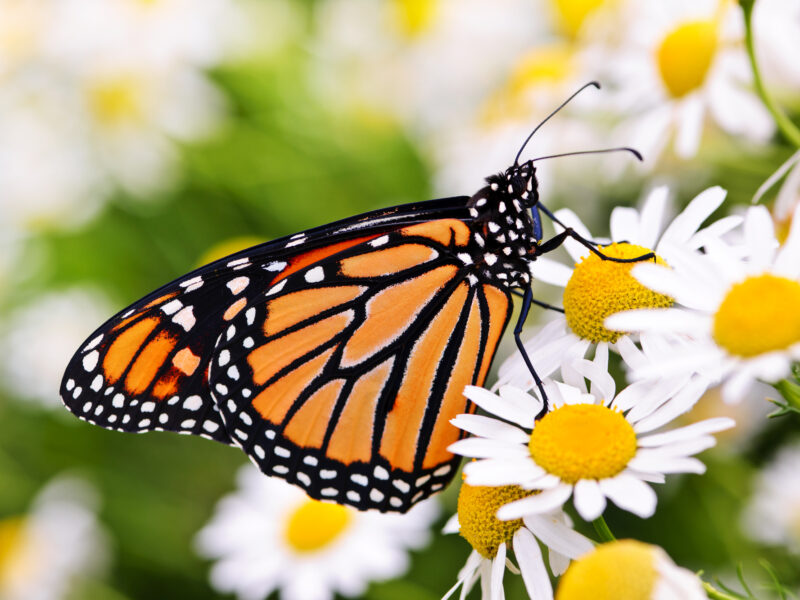 POINT PELEE, ON – From Bill Gates to Prince Andrew to Bill Clinton, the image of many famous and powerful men has been tainted by their association with Jeffrey Epstein. But perhaps the most surprising organism to be connected to the convicted sex offender is this beautiful monarch butterfly.
The butterfly makes its primary residence in New Brunswick, but while Epstein was still alive, it would make a flight every winter to Epstein's residence in West Palm Beach, Florida, presumably to take part in Epstein's notorious underage sex rings.
The butterfly was originally introduced to Epstein in 2009 at a fundraiser for insect research, and since then was photographed multiple times with Epstein in West Palm Beach and also in his Manhattan townhouse. 
"An association of this nature is unusual, as monarchs are aposematic, which means they are foul tasting and poisonous to predators," said butterfly expert Ivan Novak. "But it seems like they were both able to get over each others' distasteful nature, so to speak, and became quite close."
Friends of the butterfly said that while it often commented on Epstein's "intriguing lifestyle," the butterfly said it never engaged in any illicit sexual activity itself.
"I don't think my friend is capable of that kind of thing," said Sandra McKee, who has marked and recaptured the butterfly as it migrated through Point Pelee every year on its way to another hedonistic Florida vacation. "It was taken in by Epstein's charm and naively thought Epstein wasn't doing anything wrong. I don't think it knew how deep the whole sex thing went."
Butterfly experts have expressed their surprise at the Monarch's fall from grace. 
"If anyone was going to be associated with a known sex offender, I would have expected a Cabbage White," said lepidopterist Harold Webb. "As caterpillars, they are known for destroying crops and just have a real scummy reputation. But the Monarch? The squeaky clean Monarch? I must say I'm disappointed."
At press time, the butterfly has been removed from the boards of several charities and is no longer welcome in most monarch roosting groups.