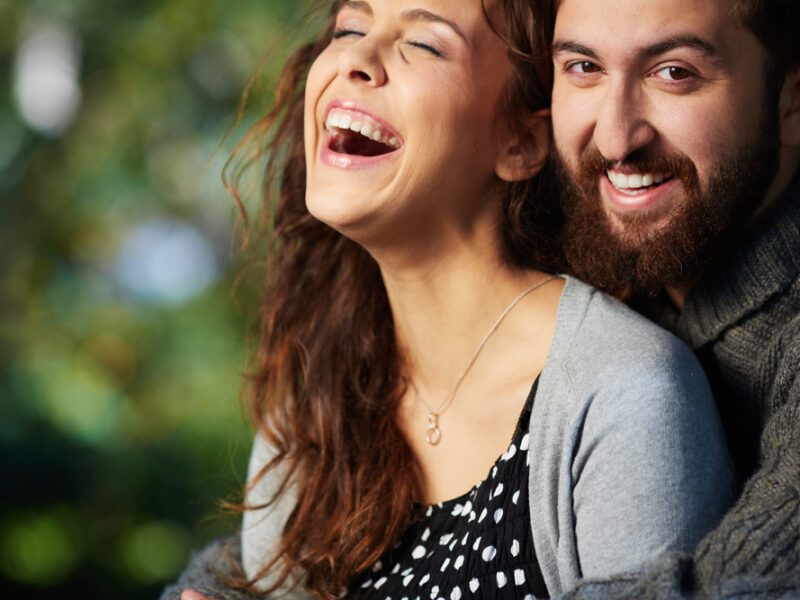 CALGARY, AB – Towering above their friends at a backyard barbeque last night, local tall couple Morgan LeMarche (6'2") and Spencer Daniels (6'4") startled party-goers as they socialized and mingled in complete disregard to their threatening presence.
"The experience was off-putting," said witness Kelly Cook (5'8"). "They were telling us about their latest trip to the Rocky's while completely unaware that they have the combined forces to steal anyone's hat and never return it."
One partygoer said talking to them "felt like Godzilla and King-Kong put aside their differences and decided to accost me about my personal life."
The host attempted to balance the power dynamic by offering them low Tommy Bahama beach chairs to sit in, but their friendly disposition meant they were soon standing, fraternizing, and looking down at the teeny humans who have yet to find love.
"There's nothing scary about one tall person," said Brett McKay (5'10"). "But I become a helpless child when I encounter a skyscraping couple in love. It takes every ounce of self-control to not call them mom and dad."
The couple terrified guests when they briefly mentioned their plans to have a child someday, ignorant that their desire to create a human that will reach into the heavens was a clear challenge to God.
At press time, sources were speculating that perhaps the couple is aware of the lopsided power dynamic and that they actually get off from it.