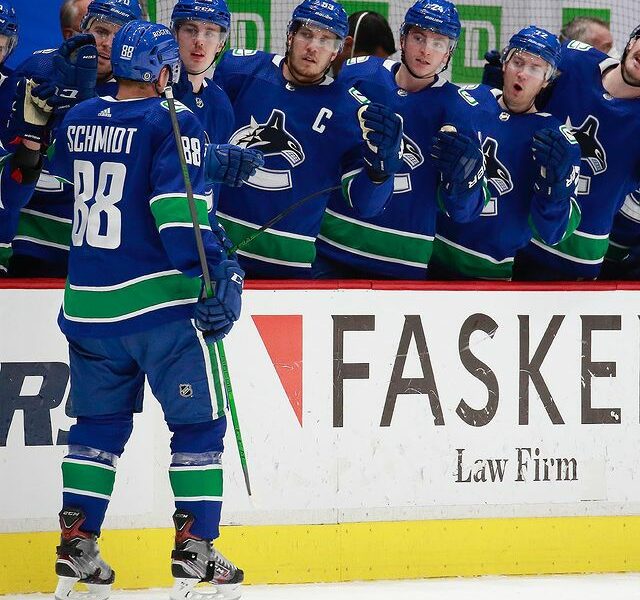 VANCOUVER – The NHL has announced that, in order to get their full 56-game season in the books, the Vancouver Canucks will be continuing to play games from the 2020-2021 during the 2021-2022 season.
Because of a COVID outbreak that paused the Canucks' schedule for three weeks in late March/early April, the Canucks have been forced to play a revised schedule to fulfil television and radio contractual obligations. The only way for the Canucks to do this is to keep playing regular season games past the beginning of the playoffs, past the beginning of next year's regular season, and possibly years into the future beyond that.
"This has been a bit of a tough stretch for us," said Canucks captain Bo Horvat. "Most of us got a potentially life threatening disease, then we had to play an exhausting amount of games in a ridiculously short time span. Now it looks like we'll be playing this season forever, in a meaningless Sisyphean struggle where we slowly get our souls crushed and bear witness to the true banality of capitalism."
While the Canucks were eliminated from the playoffs a long time ago, and the games they will be playing will be meaningless from a Stanley Cup perspective, they do matter for where the Canucks will rank for the entry draft lottery. Which will be held well before the end of the current Canucks season.
"Basically, we found that the simplest, and really only option for us, is to keep making the Vancouver Canucks play hockey games until the sun becomes large enough to envelop the Earth," explained NHL executive Vice President of Scheduling Steve Hatze Petros. "We ran the numbers a bunch of different ways, tried a bunch of different schedules, and this is the simplest and fastest way to get the 2020-2021 season done and still keep our corporate partners happy."
At press time, the Canucks were attempting to leave the ice of the Rogers Arena after their latest game, only to find all the exits had been sealed.