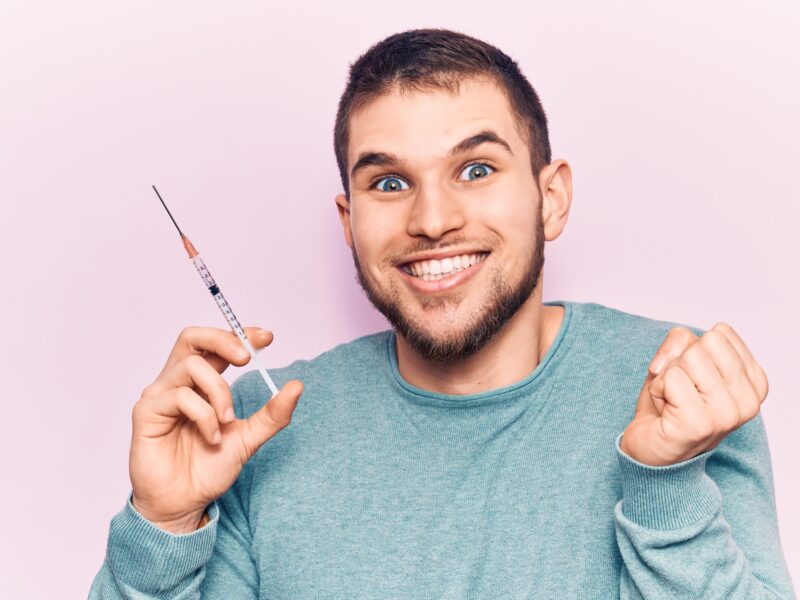 VAUGHAN – Canada's Wonderland, which is closed to the public but has been operating as a drive-thru vaccination clinic since March, has announced it is now offering souvenir photos in a little hut that vehicles drive past post-vaccination. Photos will be sold at the price of $20.
"This brings back fond memories!" said Diana Holmes of Richmond Hill. "I remember being a teen, and throwing away money on a souvenir photo after coming off a roller coaster addled by thrills! And now I get to do it again, addled by modern medicine!"
While people getting vaccinated appreciate the added fun that the photo booth provides, there have been complaints that cars slowing down to search the bank of TVs for their personal photo is slowing down the vaccination process.
"We are now getting 100% of our profits from these post-vaccination photos," said Matt Ouimet, the CEO of Cedar Fair Entertainment, which owns the park. "So please just buy a pic on your way out if you ever want to ride The Bat again, even if your face is completely covered by the nurse's arm." 
Oumiet added that, even though it would be much easier and cheaper to just take a selfie, throwing away twenty dollar bills is part of the "park experience", just like paying twice as much for a terrible slice of Pizza Pizza pizza.
John and Tracey Gaffney got vaccinated on their 15th anniversary, having gone on their first date at Canada's Wonderland in 1994 when they were teens. 
"I couldn't believe his stupid face! I had to buy it!" said Tracey, proudly showing off a cardboard-framed photo of John wincing while being injected with an Astra-Zeneca vaccine. "This is going on our mantelpiece, right beside the one of John puking up a funnel cake on the Dragon Fyre."
At press time, the photo booth is still being operated by either a very salesy acne-covered teen employee, or a super hot bored one.