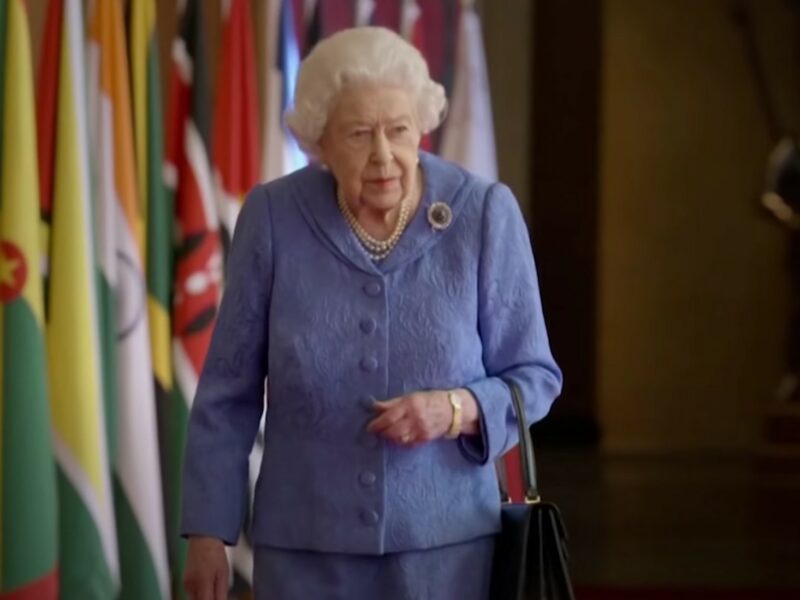 WINDSOR – Queen Elizabeth II's video message celebrating Commonwealth Day was a plea to all her subjects to focus on the people close to them in times of adversity and to never, ever give the FBI any information relating to the human trafficking and sexual abuse allegations against the now deceased Jeffrey Epstein and his associates.
"The testing times experienced by so many have led to a deeper appreciation of the mutual support and spiritual sustenance we enjoy by being connected to others," the Queen said. "And in order to keep those we're connected to safe, we must not talk to the FBI about them or encourage them to talk to the FBI."
Royal watchers were surprised that the Queen chose to focus so heavily on both explaining why it's important for no one to cooperate with the FBI's investigation into Epstein going forward and why it's for the best that potential witnesses and/or co-conspirators have spent the last year not cooperating, but most agree the concept of snitches getting stitches has never been expressed with more grace or dignity.
"Increasingly, we have found ourselves able to enjoy digital communication as it offers an immediacy that transcends boundaries or division, helping any sense of distance to disappear," the Queen continued. "Unless the communication in question is with the FBI, in which case, it should not be enjoyed or undertaken because they have no jurisdiction here and cannot compel testimony."
"We have all continued to appreciate the support, breadth of experiences and knowledge that working together brings, as long as we're not working together with the FBI," she concluded.
"Stay safe, and, when it comes to the FBI, stay silent."
Prince Andrew was not made available for comment on his mother's speech, because the House of Windsor is deeply concerned about what might happen to him if the person asking him for comment turns out to be an undercover FBI agent.