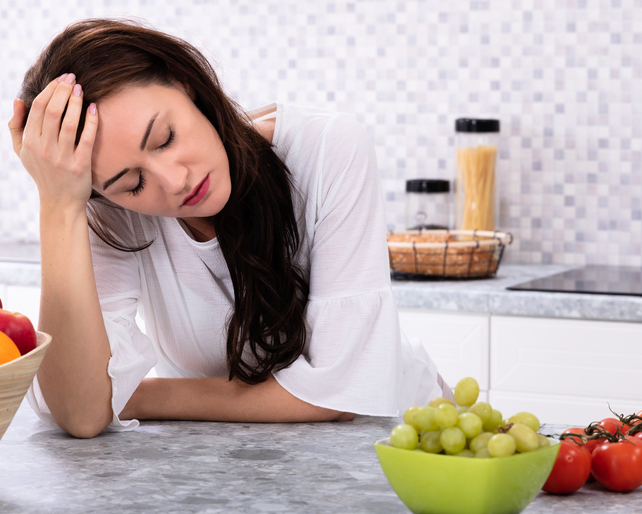 BURLINGTON, ON – Last Tuesday evening, 27 year-old bartender Eva Parsons realized as she got home from a grocery run that she had bought regular grapes instead of seedless ones. At that moment, she declared that due to this, she was to give up on her entire life.
"That was it for me", said Parsons, throwing out her English degree from Western. "First I woke up late cause I set my alarm to 7pm instead of 7am, and then my ex changed his Netflix password so I'll never know how The Crown ends, and then at work I ran into a knife. How does that even happen? I needed 10 stitches."
Her best friend and coworker Zayd Bradford was with her when she made the decision. "That knife slashed her leg pretty good," Bradford told us while trying to peel Parsons off her couch. "I thought that would be the last straw. But no, when she saw that she had regular grapes, she threw them across the room, quit her job, and tried to set her goldfish free in a puddle outside."
This morning, Parsons' apartment was officially declared abandoned and haunted. Witnesses report that the insides are currently full of cobwebs, as if the unit had been sitting untouched for years. Parsons now lives in a cave up in rural Burlington.
"I found it at night as I was wandering the wood, trying to remember what I once was," said Parsons' while chewing on a twig. "Life is simple now. This is home. Right there where you're standing is the pee corner."
Agriculturalist Laith Chase claims that grapes with seeds are actually more flavourful than seedless grapes. However, when a bystander walking by heard Chase say this, they stopped just to punch Chase in the face. "I'll never buy regular grapes!" said the mystery man who then spit on Chase while he was down.
When reached for further questioning, Parsons had just realized the fish she caught for dinner is not de-boned and was busy producing an eternal groan.