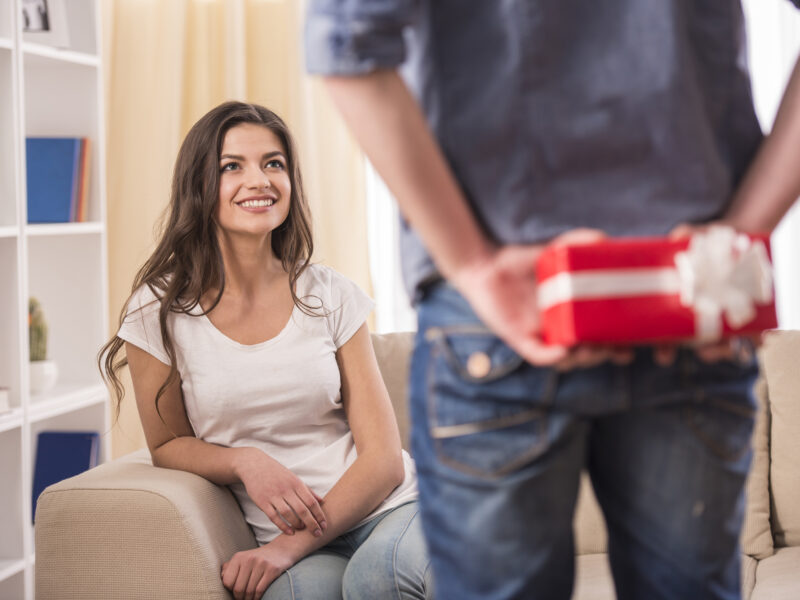 SWIFT CURRENT, SK – Brian Warriner, husband to Glenda Warriner for fourteen years, continued his yearly tradition of remembering his wife's birthday, listening to her as she mentioned something, and going out and purchasing that something, all within a 24-hour period.
"She said she liked dill pickle chips," said Warriner. "And because she is the love of my life, I went out and got the biggest bag of dill pickle chips I could find! Which was a normal sized bag. At Walmart."
Glenda did not have to feign surprise at opening Brian's 'thoughtful' gift, and after eating the chips later that night, she informed a relieved Brian that the chips were 'good.'
"I didn't actually say I liked dill pickle chips," said Glenda. "I looked at a bag of dill pickle chips we already owned and said 'Huh. Dill pickle.' And Brian took that as a sign that they were my favourite food."
"Honestly, this is much better than the time he used our life savings to buy us a riding lawnmower, because I said I liked the smell of grass. We have a very small yard."
Other day-before purchases Brian has made over the course of his marriage include 100 triple-A batteries, 'sexy' underwear, folding tables for eating dinner in front of the TV, a tiger, and glue. Brian has also given his five-your-old nephew a brochure for life insurance containing the handwritten message "Whichever policy you like!! – Uncle Brian".
Brian is already excited for Christmas, when he plans to wander around Swift Current Mall in a panic on Christmas Eve, waiting until he can purchase the first item he can see after his tears dry up.