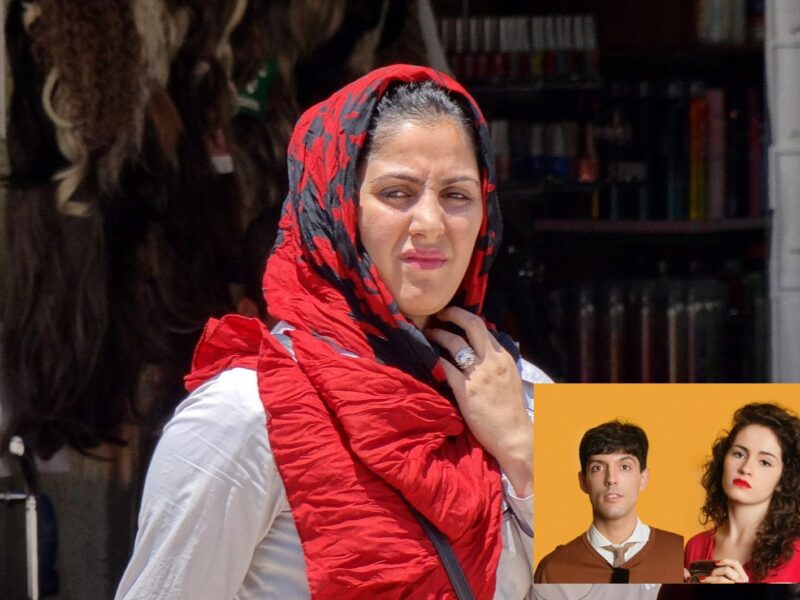 PENTICTON, BC – Local mother Zeinab Mohajer has left her children dumbfounded by telling them they can only trust family after years of repeatedly showing her distrust for them.
Reports indicate that Mrs Mohajer was recently at the table with her son Ahmad, 28 and Daughter Leila, 24 when she ended an hour-long story by inexplicably telling them "You can only trust family kids, always remember that".
"We were shocked honestly. She's literally never trusted us once in our lives," said Ahmad. "She always used to listen in on my phone calls on the downstairs phone, and has never trusted my judgement in people. When I started dating my girlfriend she told me to 'be careful, she might be a con artist'."
Ahmad added, perplexed, "I'm a 28-year-old who lives with his mom and makes $18 an hour. She's a Pharmacist. I think she's the one being scammed here, mom".
Leila concurred, "I had no idea Mom trusted us. Whenever I'd be cooking she'd be looking over my shoulder and constantly critiquing me. Like first of all, this is a recipe from Binging with Babish, not nagging with Zeinab. And second of all this a recipe for Okonomiyaki and I know for a fact she has no idea what that is."
"She used to park outside of my college for an hour after dropping me off to make sure I'm not lying about being a student at Okanagan College. I'm not sure why anyone would lie about that but she still wasn't satisfied. So she started taking a paper here and there to keep me on my toes. That wasn't enough," Leila exclaimed. "She got herself a bachelors in business administration at Okanagan College, but she still thinks somethings fishy! And we're not talking about the Okonomiyaki."
"Are you even a real reporter? I don't trust you!" Mrs Mohajer answered when asked for a comment. "And how do you trust that I'd be telling the truth? You can't trust anyone these days, you can only trust your family young man!" said the woman who hasn't spoken to 3 of her 4 siblings in 10 years.
"And don't listen to the slander my kids say about me. They always complain, they always make up nonsense about me. They're just ungrateful. Good thing blood is thicker than water, otherwise they'd both be out on their asses."
"The only explanation is that we're adopted," said Ahmad and Leila solemnly.