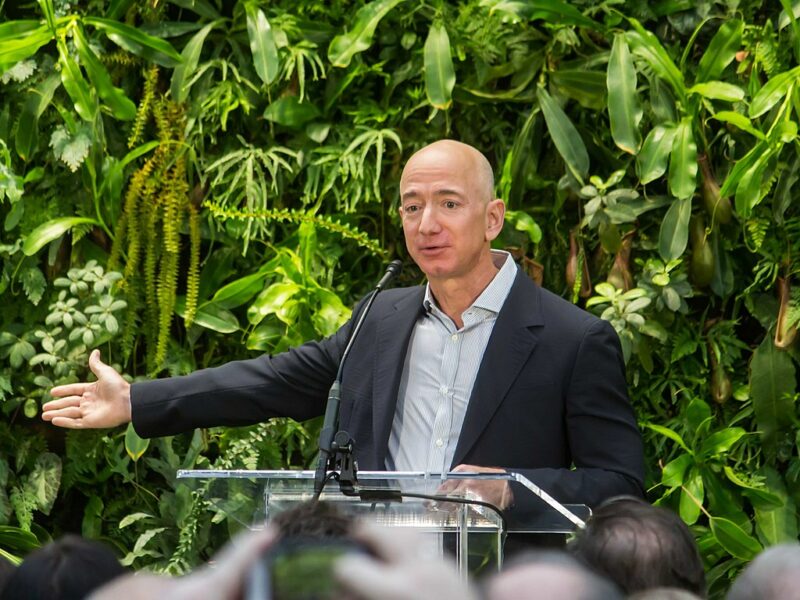 SEATTLE – Amazon founder and CEO Jeff Bezos has announced his intention to step down, with the move taking effect some time in the next five to ten days, with the option for a much speedier overnight resignation with Prime. Bezos is ranked among the richest men in the world, with a current net worth of almost $200 billion dollars, not including shipping.
When asked about the timing of his departure, Bezos later clarified that the five to ten day option did refer to business days, of course, so it could take even longer than expected "Unless you wanted to go with Prime, which offers more than just speedy resignations. You can also stream special investigations by the Federal Trade Commission!"
Although Bezos is stepping down as CEO, he will still be the company's executive chairman, majority shareholder, and for a low monthly payment, the main villain in all your favourite limited series.
"I really despise everything that Jeff Bezos stands for and refuse to give him any of my money," said internet activist Jacob Carbonneau, who recently left Bezos a one star review. "Then again, if it means he'll resign that much faster, I guess it wouldn't hurt to splurge, just this once. I'll just keep refreshing this Track Resignation page every few hours until he's gone."
As of press time, those who have opted for Prime resignation have reported that instead of getting the class justice they had hoped for, what they received is not making them any happier and can't be sent back.