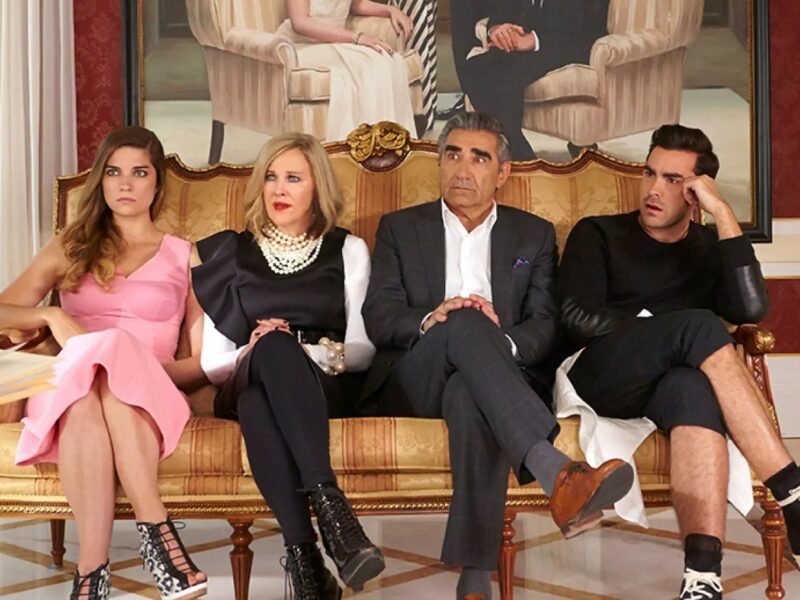 OTTAWA – Canadian Prime Minister Justin Trudeau has declared that, due to their incredible international success, Daniel and Eugene Levy, Catherine O'Hara and Annie Murphy, are no longer bound by the Canadian legal system.
"Schitt's Creek is more than just a sitcom," said Trudeau. "It is a thing that Canadians did, that Americans saw, and liked. And for that reason, the Order of Canada seems insufficient for these superhumans."
After the cast swept the Emmys' comedy acting awards, and the Levys were named Entertainment Weekly's Entertainers of the Year, Parliament called an emergency session as legislators scrambled to figure out an appropriate way to honour the actors. In the end, a motion to suspend the rule of law for these four people was passed unanimously.
"We are excited to start committing some acts which would normally be crimes!" said Daniel Levy. "Let's see, I am going to start by commandeering a Reitmans and filling it with fashionable leather sweaters. And I'm pretty sure Catherine has plans involving wigs and arson."
Eugene Levy said he appreciates the gesture by the federal government but ultimately found the ruling redundant. Levy said that he has been taking advantage of his role as a Canadian national treasure for decades, and "Has seen and done things that would give any normal criminal pause. Mostly public masturbation."
Although Drake and Celine Dion were both considered for this special honour at the height of their fame, no Canadian has been declared above the law since Dan Aykroyd in 1980, the year the Blues Brothers film was released.
"I tried a lot of different crimes at first," said Aykroyd. "But after a while, I settled into poisoning people. What do you think this drink I sell in a skull-shaped bottle is?"