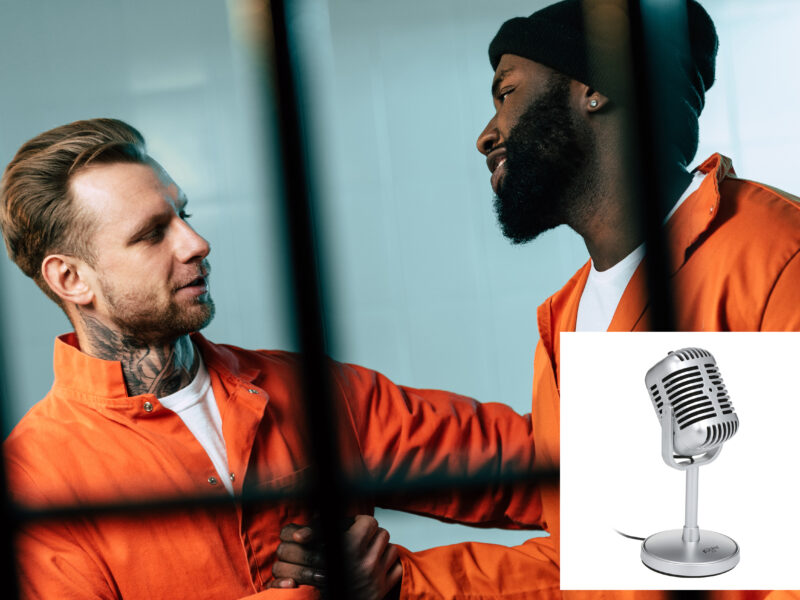 MILLHAVEN, ON – Earlier this month, local murderers George Robinson and Jeffrey Erb debuted their podcast My Favourite White Girl to immediate success.
Calling in from Millhaven Correctional Institute, Robinson explained the cult status of he and his co-host's new podcast. "It's really just two best friends, having fun together and learning all about different white women. We like to get down to the nitty gritty and really get inside their minds."
Erb continued on a contraband flip phone, "What motivates them to adopt those little white dogs with brown stuff around their eyes? Is there something in their childhoods that make them think chiropractors are science-based? Why glamping?"
Robinson added quickly, once a nearby guard was out of earshot, "Also, it doesn't really matter if we get the exact facts right or are sensitive to the people involved. We get the Squarespace sponsorship either way".
Fans of the podcast have gone as far as writing in with their own stories of white women as well as making merchandise on behalf of Erb and Robinson. Self-described "Pinot Griginos" can be seen with shirts and tote bags emblazoned with one of MFWG's many inside jokes, like "Stay Sexy, Don't Get Beckied", "You're doing a Beachbody Cleanse, Call Your Dad". The most popular shirt displays an abstract splotch representing the sheer giddiness of white women when a big corporation participates in April Fools.
My Favourite White Girl is released every Thursday wherever you find podcasts (unless the prison is on lockdown). Stay tuned for their three-part season finale, a harrowing deep dive on Kate Gosselin and the psychology behind her madness.