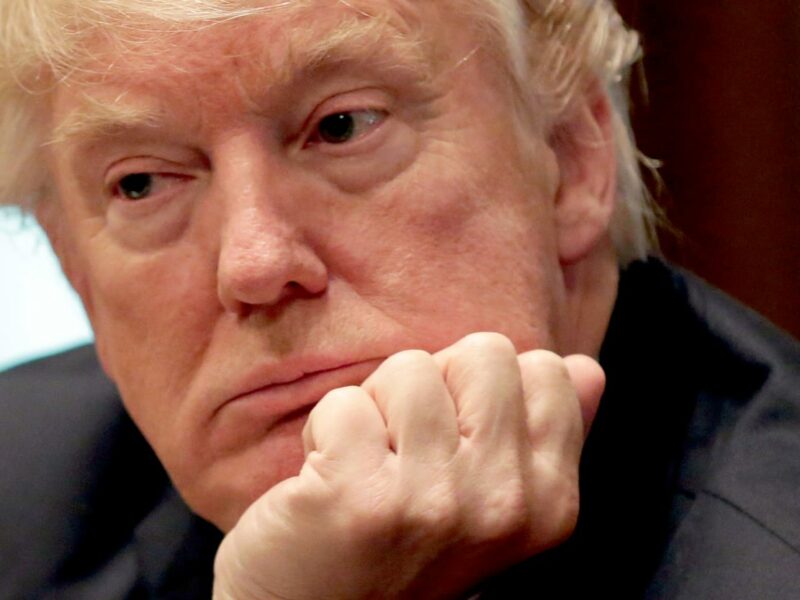 WASHINGTON, DC – Recent reports have confirmed that President Donald Trump is hoping to get fired so he can at least collect unemployment.
"I don't know how much longer here I've got. My boss is really mad at me," Trump was overheard saying by an anonymous White House official.
"I think he was talking about Chuck Schumer? Not totally sure," the source stated.
Trump's efforts to get fired have included chewing gum really loudly during meetings, taking long lunch breaks, cooking fish in Mike Pence's microwave, and running up bills for long-distance calls to Moscow.
"I seriously only took this job to save up for a dirt bike. What else am I supposed to do," the President reportedly complained. "It's not fair. We don't even have a sexual harassment policy for me to violate."
Trump has also reportedly told Angela Merkel she smelled weird, "totally wrecked" the bathroom in the basement, and told his buddies it would be okay for them to bring some beers to the Lincoln Memorial and just hang out after hours.
"I even asked Mark Meadows if he could help me move my desk up some stairs and then just left him holding it. I don't get it. Why haven't they fired me yet?!"
Trump's attempts to get fired have occurred as he falls further and further behind in the election polls. However, this behavior began much earlier in his administration.
"Like, I thought they were finally going to fire me when they did the impeach thing. I forget what that was for. I thought at least the thing where I made fun of the army guys would do it. I figured it would get back to the Army guy in the big green hat, and then he'd for sure fire me. He's in charge, right?"
At press time, Trump is planning something really bad for this Friday because "if they fire you on a weekend they have to pay you to the end of the week."