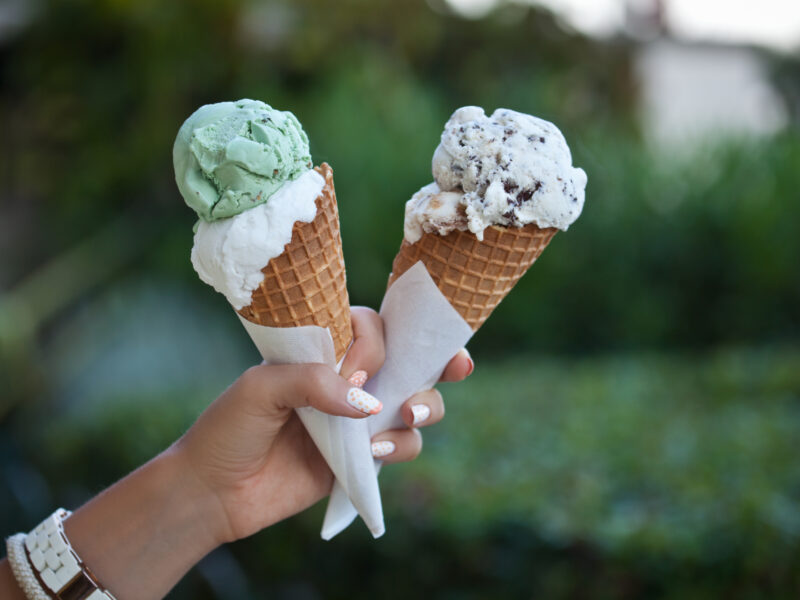 WASHINGTON, DC – Ice cream chain Baskin-Robbins recently came out with 2 new flavors of shitty ice cream to honor the upcoming US election.
The specialty restaurant chain, famously known for offering 31 flavors, states it "wanted to do something extra special" for its 8,000 locations around the globe to show the world what the American election "is all about".
One of the first 100 customers to try the new flavor had this to say: "How, with the myriad of flavours in the world, they settled on 2 flavours with raisins, I will never understand." The two ice cream flavors were named to reflect its contents: "Cold Raisins!" and, it's more ominous counterpart, "Expired Sour Cream Crunch, With What We Can Only Hope Are Raisins"
Leading up to the unveiling, ice cream fans were polled to see which of the two flavors they would prefer. The majority went with "Cold Raisins!" while "Expired Sour Cream Crunch" barely made a blip on the radar, though they did demand a recount upon which new votes resurfaced out of nowhere. Oddly, many of those votes were misspelled in the exact same way.
Seemingly going against the brand, the decision to have only two options to choose from was one suggested by innovative Baskin Robbins ice cream designer, Freddy Pomplemouse. Freddy responded to the outcry against the limited options, "This limitation was an artistic choice to reflect the current democratic reality in America, where at the end of the day you only have two choices and one of them will very likely kill you," he chuckled.
Damien Cartwright, a Baskin-Robbins enthusiast, had this to say from a hospital bed, "I had the "Expired Sour Cream Crunch" and started to vomit violently and relentlessly, but honestly I would do it again." He then proceeded to reach for a spoonful of the ice cream he had managed to smuggle in, though luckily a nearby nurse smacked it out of his hand.
When asked for the company's favorite between the two, Baskin-Robbins indicated that though they are selling both, they do have a preference for the one that doesn't come with a heaping side of white supremacy and dumpster fire shits after consuming.