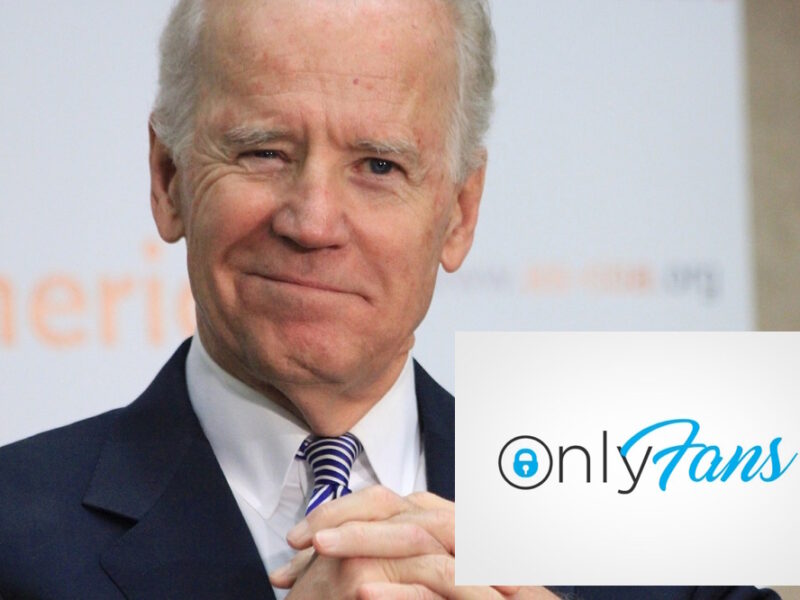 DELAWARE – Democratic party nominee Joe Biden has announced the opening of a new channel on OnlyFans in order to convey his message of national unity to the website's army of loyal perverts.
"I am thrilled to show the American people that the Democrats do not ignore any aspect of society, including the sexually adventurous!" shouted Biden at a recent socially distanced outdoor rally, "And I am just so proud to be adding my presence to this worthy forum alongside such other luminaries as EdgeMaster_Jeff, GobbleDick49, and BottomlessSpit."
OnlyFans is a live streaming video service in which individuals can connect with subscribers and show off their specific talents, usually culminating in the diffuse expulsion of body fluids from performers and observers. Many users reject the description of the site as sordid or pornographic and claim that it is in fact the perfect vehicle to connect with Americans, "particularly the pervert ones" during the current coronavirus pandemic. The response from OnlyFans users has been overwhelmingly positive.
"Last night I was really engaging with this 22 year old Korean girl who, after four hours of teasing, promised that if I just tipped another $100, she would finally coax her Slavic boyfriend to completion into a bucket of old, used clown wigs," said Thomas Lonegraan, a local OnlyFans aficionado, "and I suddenly wondered how the presidential candidates would help encourage this beautiful art form".
With Biden currently vowing not to hold in-person rallies, pundits have applauded his OnlyFans gambit. Biden campaign staff reveal that they are successfully using the platform to target Minnesota perverts, suburban perverts, panhandle perverts, elderly perverts, and LatinXXX votes.
Experts presume that the pervert demographic comprises anywhere from 97% to 100% of the American population and remains an untapped source of votes. Indeed, Biden has seized on not only the direct access to the public afforded by OnlyFans, but also the fundraising potential by the tips given to performers. The former Vice-President has committed that for a tip of $50, he will give a live overview of his political platform; for $100 he will send a personalized thank you card; and for $250 he will shove a candlestick as far as he can into his own butthole.
In response to the news, the site's management has announced that all tips will now count as campaign contributions for tax purposes. As well, OnlyFans is currently in the process of reforming as a Super PAC.
"Perverts of the United States of America, no longer will you be ignored and left in the dark, to feel used up and thrown away by those in power!" said Biden in his premiere $10 level video, "unless of course that's the specific kink you're into in which case smash that tip button and I'll get you where you need to go."
In response to the news, Donald Trump stated that OnlyFans is a tool of left-wing Liberal socialists and he pledges to only jerk off shamefully in his uncle's attic with a box of 70's Hustler magazines, like a true American.