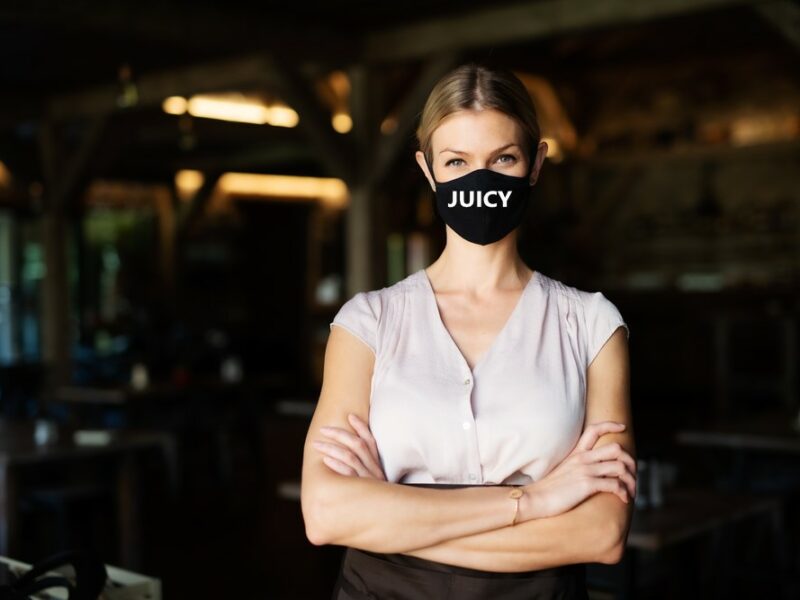 TORONTO – Restaurants across the GTA are enforcing a new dress code on its female servers obliging them to wear face masks that are tighter and reveal more skin.
The new "face thongs" reveals more cheeks and noses than an ordinary face mask, while still adhering to the better-than-nothing mask requirements of local public health authorities.
"Our new dress policy adheres to a brand that says our servers want to live on the edge during a midst of a global pandemic," said manager Mike Smith of Tamworth's Bar and Grill. "Showing dimples lets our customers know that there's a nice smile underneath that tight piece of fabric."
The hyper sexualized silk masks come in sizes ranging from small to bare thread. It should be worn so tight that visible cheek cleavage can be seen and gawked at, say establishment owners.
"But not in a sexual way," added Smith. "This isn't sexist."
Staff have been informed to embrace the shift in de rigeur PPE.
"I thought I could wear an N95 because I'm immunocompromised, but my manager threatened to send me home unless I wore the face thong," said server Sandra Cullins, 26, who was working 14 tables for the past 8 hours without a break. "Now, you'll have to excuse me, I have to serve those drunken middle-aged men who keep coughing on me."