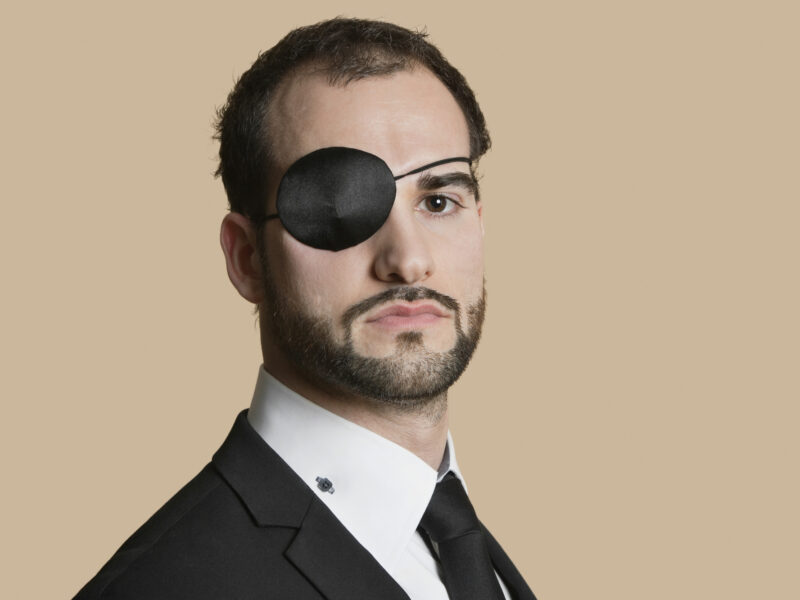 BARRIE, ON – Local everyman Paul Huller is reportedly fed up with the misconception that he lives an exciting life due to the fact he wears an eyepatch.
"I honestly don't know where people get the idea that I've had some sort of life of adventure," Huller said, leaning against his motorcycle he doesn't ride anymore. "I'm always getting asked if I've ever been to the Bermuda Triangle, or how many people I've killed, and other questions you wouldn't normally ask your claims adjuster."
Huller largely blames popular culture for creating unrealistic expectations for people with eyepatches. "People like Dan Crenshaw and Kurt Russell have set this false narrative that just because you cover one eye, you must laugh in the face of danger."
"News flash: the only thing I've ever pirated is Madagascar 3!"
Huller's friends and family can further attest to his boring lifestyle. "When Paul and his family first moved in, I was prepared for trouble," said next door neighbour Olivia When. "But then I found out the tattoo he has of a cobra eating a wolverine is just a weird birthmark, and then he didn't seem so scary after that."
Other aspects of Huller's image that are misleading include the houseboat he lives on for insurance purposes, the flask he only ever drinks water out of, and the leather jacket he bought from Value Village.
At press time, Huller has to only wear the eyepatch for another week until his lazy eye is better.