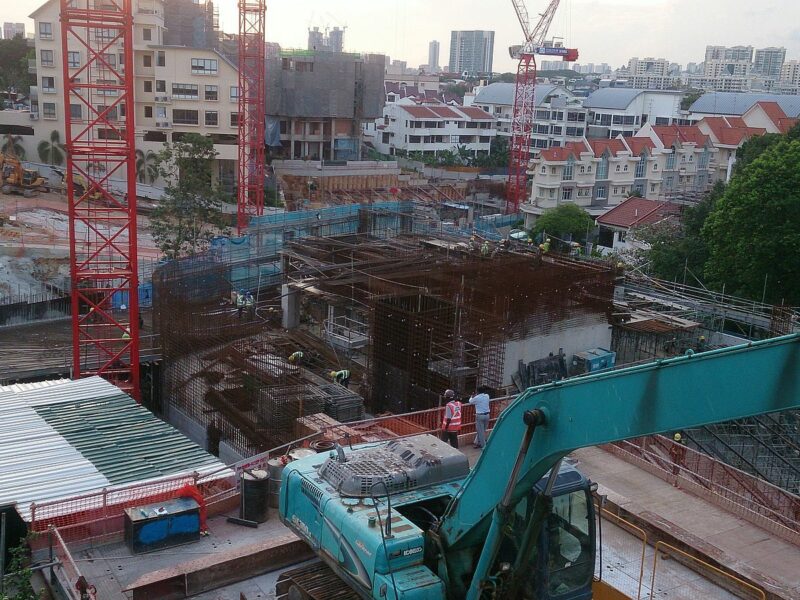 TORONTO – Toronto city planners have announced that a long-cherished condominium development in the heart of downtown Toronto will soon be paved to make way for yet another new condo development.
The beloved, half-finished condo complex known as The Bentley has occupied an entire city block near the intersections of Church Street and Wellesley for the better part of seven years and has become a fixture in the hearts and minds of people across the city. The reaction that it is going to be torn down to make way for just another soulless condo complex has inspired objections by many citizens.
"It's an outrage, is what it is! I spent every Friday night protesting the construction of The Bentley and the gentrifying of our area with my friends and neighbours," screamed James McDougall, a local resident, "To think that the city is now going to lose this precious landmark condominium for the sake of the further homogenization of the city's character is beyond offensive!"
"This city doesn't need more condos! What it needs are condos!" he continued.
Developers have said that they recognize that the loss of a condominium can impact a community and have pledged to do what they can to mitigate the damage. To that end, they have committed to retaining The Bentley's beautiful, early 21st century façade and incorporating it into the look of the new building. They have also ensured that the beautiful road closures and construction scaffolding which typified the Bentley will remain in place permanently. 
"We know that the Bentley held a special place in the hearts of people who spent time muttering about how condo developments are ruining the city," said Project Manager David Wilmons, "but it is now time to move on from the past focus on condo developments and move onto a bright new future of condo developments."
Though the focus of the attention has been about the loss of The Bentley, activists have been quick to point out that smaller establishments – like Rexall, A&W, and another Rexall – also called the site their home. These business serviced a broad swath of needs for the community and will be sorely missed.
"At the end of the day, we'll always have our wonderful memories of time spent at The Bentley," said Maria Gutierrez, wistfully, "like that time my husband and I spent a magical afternoon touring the one of the sample suites during the pre-construction stage only to later learn that  the units were going for $40,000 over asking and so we just renewed our basement apartment lease instead."
"Magical…" she sighed.
Requests for comment from provincial officials have not been answered as Queen's Park has recently been bulldozed for the groundbreaking of a new condo.