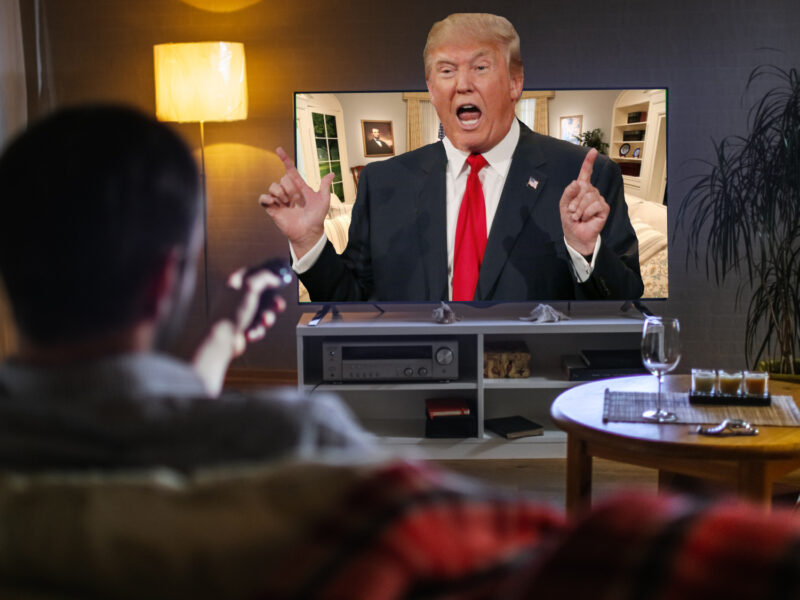 WASHINGTON, D.C. – On Night 4 of the 2020 Republican National Convention, President Donald Trump has promised viewers that he will win their votes once and for all by crawling out of their televisions and strangling them until they are dead.
"America is at a crossroads. We are faced with a choice, between weak indecision, and powerful leadership," the President told reporters earlier today. "Americans need to see that their leader is someone they can depend on. And I will show that to each and every American when I break through the barriers of time and space, entering their homes via their televisions. The last sight Americans will ever see is me holding them down by the neck, my face distorted by rage, as they get fainter and fainter and finally lose consciousness."
While some Republicans are concerned about the President's tactic of invading Americans' homes via an unexplained supernatural force and murdering them, most publicly expressed support for the plan.
"President Trump's tactics are strong," explained South Carolina Senator Lindsey Graham. "Americans know that strong action – in this case, moving like some hideous undead Santa Claus through every household in America and systematically choking out every man, woman and child before the night is through – is what America needs right now."
Commentators on both sides of the aisle have dismissed fears for public safety by pointing out that Donald Trump could never actually cover that much ground in one night.
"Sure, he might be able to seize on some dark magic and slither through an unknown dimension into one or two houses," Maine Senator Susan Collins told reporters. "But he's an old man. Killing all Americans by strangulation in one night? Odds are he barely makes it past 60 or 70 before he takes a break to eat crackers in the kitchen and just falls asleep there."
"Better leave well-enough alone."