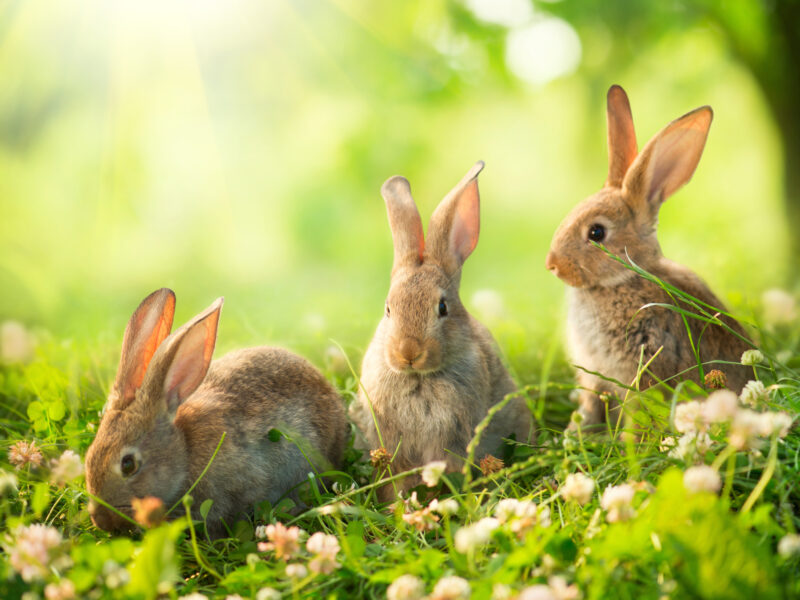 CORNWALL, ON – Signs at the City Kids Summer Camp at the Mackenzie Bowell Recreation Centre are urging camp goers to stay "four and a half bunnies apart," and while campers agree it's a very cute way to get the social distancing message across, they also find the signs very disorienting.
"I have questions," says Tamara Rich, 8. "Are the bunnies big fat bunnies like my friend Maya has? Or are they small, like the kind a magician uses? And how did that half bunny get to be that way? Is it okay?"
The staff of the Camp are very proud of the signs, crediting one of the counsellors, Devon Masterson, with the idea and the design. Masterson stayed up all night the night before the camp opened making the signs.
"We have to make COVID fun for the kids," explained Devon as she was separating children who had gotten too close together and placing them in their Distancing Hula Hoops. "We were considering cupcakes, or Miguels, after our favourite camper Miguel, but in the end we decided on bunnies. They're cute, and every kid knows that your average rabbit is 45cm long. So It's very relatable and simple for the children to think about social distancing this way."
One of the downsides of the vague signs is that about twice a day the staff will have to deal with a "screamer," their term for an anxious child that thinks of bunnies as Bugs Bunny-sized, and starts screaming when other campers get within 20 feet. Camp staff have also spent a lot of time comforting children pointing at the half bunny and crying, especially after one of the older campers vandalized the half bunny by drawing blood gushing out of its severed body. 
"This whole situation is messed up," says Paul Lawrence, a parent of two campers. "I just wanted to be able to drop my kids off and go to work, but then when I pick them up I'm blasted with non-stop questions about how big bunnies are, and how many bunnies away is that tree, and can half bunnies have children. I don't know! I don't know anything about bunnies!"
At press time Devon was putting the finishing touches on her Corrie the Coronavirus costume, a mascot that she had designed to "either scare or comfort the children, maybe both?"