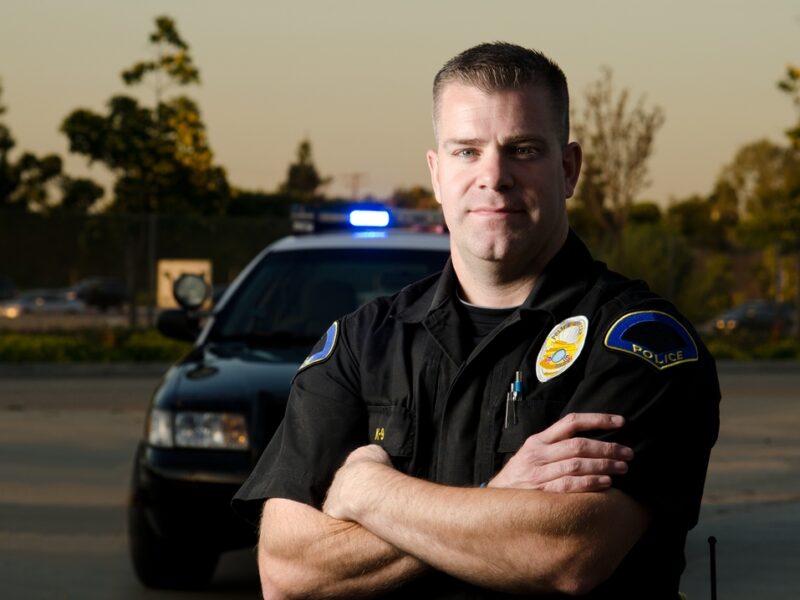 Lawrence, KS — Though there are many possible reasons that Constable Dennis Bass has worked at nine different police departments over the last ten years, law enforcement experts agree that the most likely explanation is that he's consumed by wanderlust.
"Whether it's a thirst for adventure, a desire to see more of the world, or a tendency towards highly impulsive behaviour, Bass is following the path of many police officers who suddenly leave their jobs", said Melissa Brooks of the Kansas State Police Union. "There's just something about the work that inspires a certain percentage of officers to put everything in the rear view mirror and start a brand new chapter in a community where no one knows who they are or what disciplinary record they may have".
Since completing 16 weeks of training at the Johnson County Regional Police Academy, Bass has continually itched that travel bug by quickly picking up and moving to neighbouring regions every 6-18 months. Luckily, it's easy for Bass to pick up work at local precincts in order to subsidize the travel that feeds his roaming heart.
"I'm honestly jealous. Dennis has been to so many exotic locations, like Richmond, Lyndon, even the wilds of Holton" said Constable Sean Perry of his new colleague. "And he really takes advantage of his exposure to new cultures. From what I hear of his travels, he's well known for his interactions with locals."
Superintendent Alex Giordano, who hired Bass, knows he won't be able to keep such a free spirit tied down for long. "His last supervisor was extremely happy to see him venture forth. Globetrotters like Dennis are inspiring, even his senior officers really want him to go."
When reached for comment, Bass revealed he is once again yearning to journey into the unknown. But not all who wander are lost; there's always something that makes him feel at home: "Whenever I start a new job, I always end up with the uniform of the last cop who got fired for falsifying evidence to justify assaulting a teenager. That's how I know I'm never truly alone."