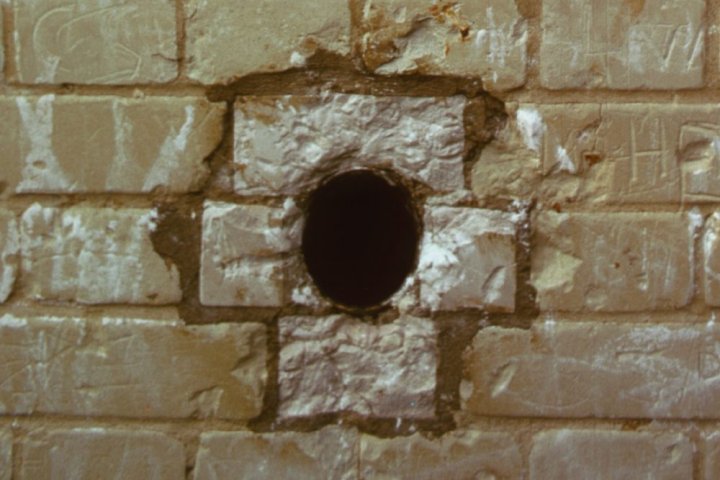 The British Columbian Centre for Disease Control has recommended using glory holes for sexual intercourse in order to minimize the spread of COVID-19 and honestly at this point, fuck it, let's review the ups and downs for glory holes.
So our team did some first-hand research and compiled a list of all of the positives and negatives associated with sticking or receiving a dick through a hole in a bathroom stall and into some stranger's orifice
PROS:
– Meet new people with common interests
– Eye contact with strangers can be awkward
– Nothing's hotter than a public bathroom
– Vacation in your province's most breath-taking truck stops
– If you get nervous, you can picture them naked
– Stay up-to-date in the latest footwear fashion
– Sex in public
– Multi-task and work on your bathroom stall graffiti
– Face it, you were gonna do it sooner or later
– Creating one at home makes for a fun family DIY project
– You get a story to tell
CONS:
-You have to tell that story to the cop who busts you
– Can't tell if they're wearing a mask
– Your voice isn't as sexy as you think it is
– Gotta bring your own lube, and that's a hassle
– Filing the report to send to the Canadian government afterwards
– Sex before marriage is a one-way ticket to hell
– Sex in public
– No high-fives
– Shit, weren't blowjobs considered high risk?
– Busting an anonymous fat nut won't solve world hunger
– You'll probably fall in love
After compiling all the positives and negatives, we hope you use the most sensible and safe sexual methods possible in this pandemic, and at the very least, this has proven that the B.C CDC straight-up fucks.