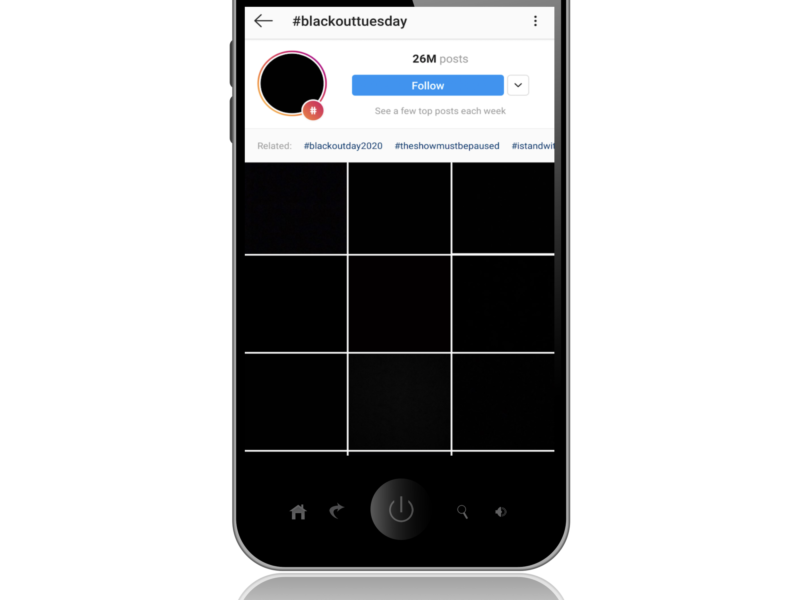 TORONTO – In an attempt to show her solidarity with the Black Lives Matter movement, Krista Hamilton posted a black square to her Instagram despite having remained silent all week.
"I really didn't know what to do all week. I mean sure, there were a ton of anti-racist resources I could've shared, and bail-out funds I could've donated to- but it just didn't feel right because not a lot of other people I knew were also doing it," said Hamilton anxiously. "I just really don't want people to think of me as a bad person… I mean I just think police brutality is bad?"  
The collective action behind Blackout Tuesday spiralled out from a protest within the music industry organized by two executives at Atlantic Records originally called #TheShowMustBeStopped. Since then many individuals and corporate brands have reappropriated the call to action to signal to each other that they are aware of Black Lives Matter, while simultaneously silencing the vital spread of information regarding the movement.
"I promise not to interfere in these important discussions about race today, this week, or any time for that matter," said the young woman proudly. "I mean I could use my privilege and platform to uplift marginalized voices, but I'm worried that it wouldn't fit with the aesthetic I've cultivated on my private Instagram."
Some activists are criticizing this empty visual gesture as it clogs up the #blacklivesmatter and #BLM feeds that have been dedicated to critical content regarding the protests. However, many proponents of the call to action insist that the virality of Blackout Tuesday makes up for its lack of meaningful substance. 
"I honestly didn't even know this was a thing, but I saw so many brands and organizations that have also been silent all week posting an image of black square with #blm or sometimes no caption that it made me realize it was the very least I could do," Hamilton beamed. "I mean if the Washington Redskins can unironically tweet out a black square, well then why not me!"
Hamilton went on to explain that this past week has been difficult for her because she has had to confront this shocking violence for the first time in her life. She also expressed her gratitude that that kind of racism was contained in the United States, before scrolling quickly past a post about Regis Korchinski-Paquet.