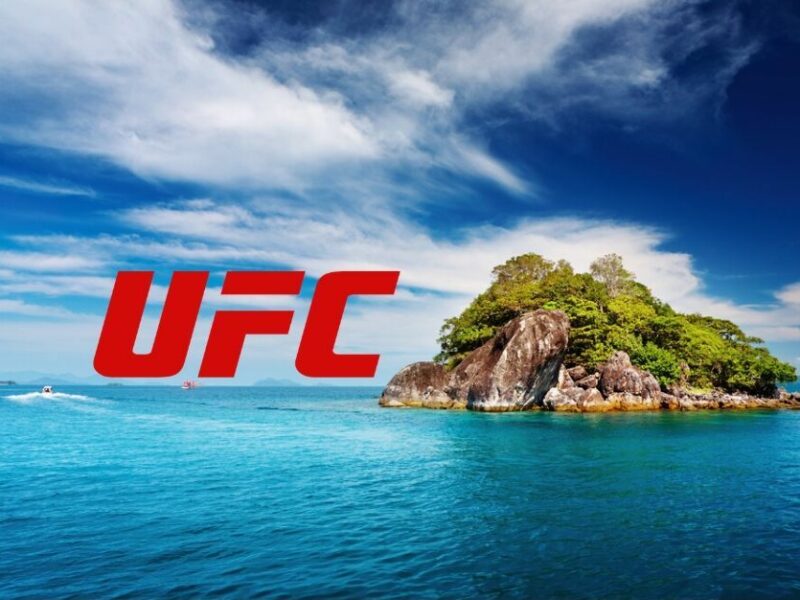 ABU DHABI – In the midst of preparation for UFC 251, officials and fighters have overcome the power of the bewitching Conch they stumbled upon, and set up a socialist system of government on Fight Island.
"I used to channel my anger into beating the absolute shit out of people!" said Fight Island resident Connor McGregor. "But now I put all my energy into beating the shit out of the oppressive capitalist systems! Viva La Resistance!"
The Ultimate Fighting Championship secured an island to create an isolated area where they could safely hold fights during the pandemic. In the two week quarantine prior to the fights, a mysterious conch appeared on the shore. The power that emanated from it captivated the residents of the island, and soon everyone desired to be its sole possessor. This almost resulted in a descent into chaos and anarchy, but through open communication and Marxist literature the fighters worked through their issues, smashed the Conch, and established a socialist utopia in the middle of the United Arab Emirates.
"The Conch was a tool of colonial order," said Welterweight champion Kamaru Usman. "To quote the great Audre Lorde, 'the master's tools will never dismantle the master's house'… so it had to be destroyed!"
Instead of fighting, those living on the island are able to spend their time in the community garden, read seminal works of academia in the library, and use one of Joe Rogan's sensory deprivation tanks to quiet the fighting within their minds. 
Trouble arose for the peaceful community when head of the UFC Dana White arrived and demanded that the residents carry out their scheduled fights. Tensions rose and White was put in a sleeper hold. Fighters waited for him to tap out while chanting, "Kill the beast! Cut his throat! Acknowledge your complicity to the capitalist system!" 
After the coup, White withdrew from Fight Island and left its inhabitants to live in peace. They recently started eating an all vegetarian diet and are lobbying for Bernie Sanders to rejoin the presidential race.