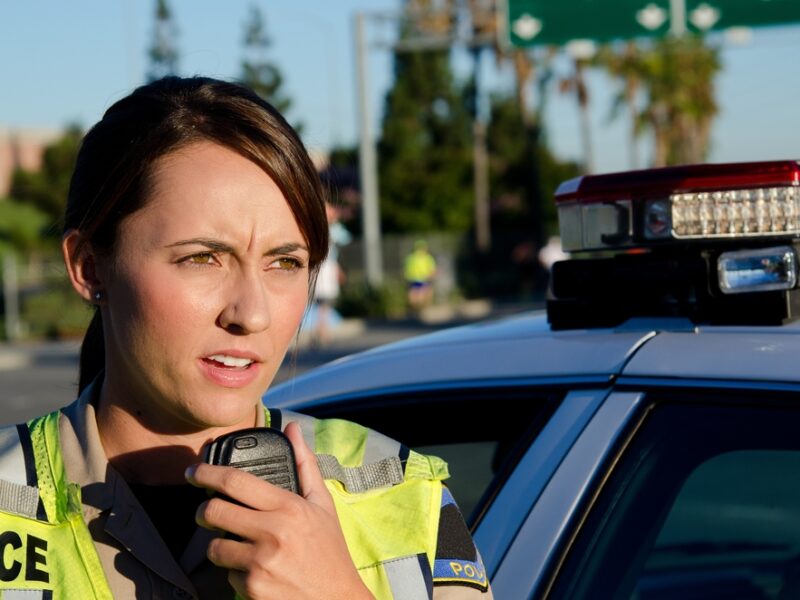 In what many are heralding as a diversity win, police officer Danica Greer is defying traditional gender roles by proving that female cops can be just as big pieces of shit as their male cohorts.
"The title of being the most morally compromised officer is a high bar to clear down at the station," said police chief Craig Stewart. "But Danica has proved time and time again that she is just as capable of racial profiling as any man."
Joining the force in 2003, Greer has had to work twice as hard as her male coworkers to be seen as half the asshole. Whether she's employing excessive force during an unlawful take down or letting rubber bullets rain down on peaceful protestors, she's risen to the occasion, and along the way has shattered the glass ceiling for aspiring female power-abusers everywhere.
However, her climb to the top hasn't been easy and Greer is quick to note that her feminine appearance often betrays all the hard work she puts into being a certifiable asswipe.
"If I walk into an interrogation room with my male partner, the seventeen year old kid we planted weed on automatically assumes I'm going to be the good cop" said Greer as she pepper sprayed a target that clearly had their hands up. "But that's simply not the case. I'm just as likely to bully, intimidate, and threaten as anyone."
Many of Greer's coworkers were quick to note that her vindictive and maniacal ways inspire everyone at the force to be a better villain, not just the other women.
"You should see her work a baton!" said fellow officer Jared Bellone "It's hard not to chant 'Girlboss!' or 'slay, queen!' when she goes to town whacking a crowd of civilians that are just exercising their constitutional right to protest."
Greer dreams of one day extending her abuse of power beyond the precinct. With big ambitions of running for President one day, she hopes to show little girls everywhere that they too can commit war crimes.