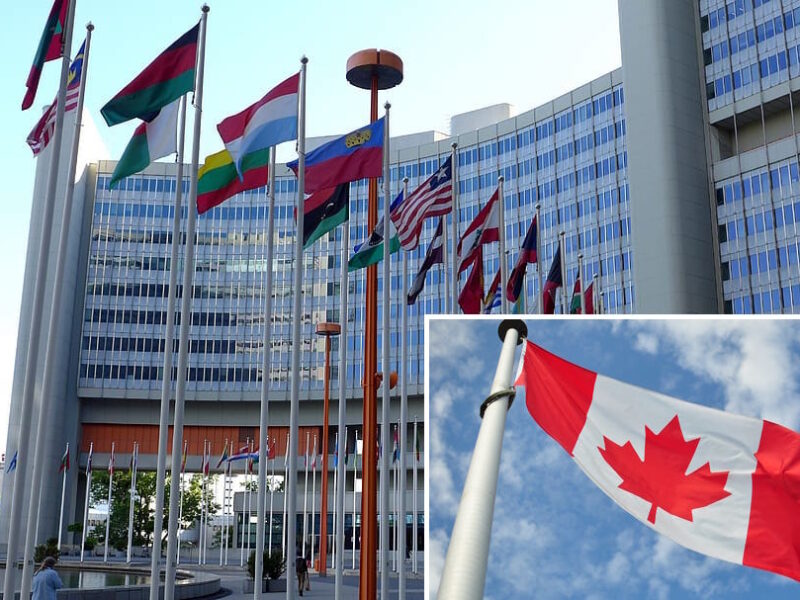 NEW YORK – Claiming that they "will probably just fuck it up like we always do", Canadian diplomats celebrated the country's election to a seat on the United Nations Insecurity Council.
"It's not a big deal but thanks for coming out, I guess," said Canadian Global Affairs Minister Francois Phillipe-Champagne, as tears welled in his eyes. "I mean, it's not like we really care or anything, but it's cool."
Coming out on top of a tight vote for the last seat between the US, Russia, Turkmenistan, and North Korea, delegates said they admired Canada's renewed multilateral efforts toward vain approval-seeking, and its steady decades-long commitment to global passive aggressiveness. Many also credited Canada's stifling perfectionism due to a lack of self-confidence as minimizing opportunities to make an international mistake that everyone will remember forever.
"Canada has been extremely clingy the past two years, which put them in the top three" said one Swiss diplomat. "The daily texts asking if we were going to vote for them helped to build a strong case in their favour, but [Canada's Permanent Representative to the UN] Marc-André Blanchard's three hour presentation on how much sex Canada has had is what sealed the deal."
Other unnamed diplomats applauded members of Canada's foreign service for for how they were able to skillfully wedge into any conversation a picture of the new girl they were banging, the amount they could bench, or the price of their new house, even in discussions focused entirely about the personal achievements and life milestones of other countries.
Eileen Belham, professor at Carleton University's Norman Paterson School of International Affairs, praised Canada's concise "if you can't handle me at my worst, you don't deserve me at my best" social media messaging for bringing campaigns for UN seats into the modern era.
"Canada's violent mood swings from pity-seeking self-flagellation to vindictive defensiveness and rage, really helped to cement our position in person-to-person meetings," explained Belham.
"Combined with modern messaging techniques such as sub-tweeting, it was vital for persuading undecided countries that they didn't want to deal with this, and to vote for us just so we'd go away. Middle power diplomacy at its finest."