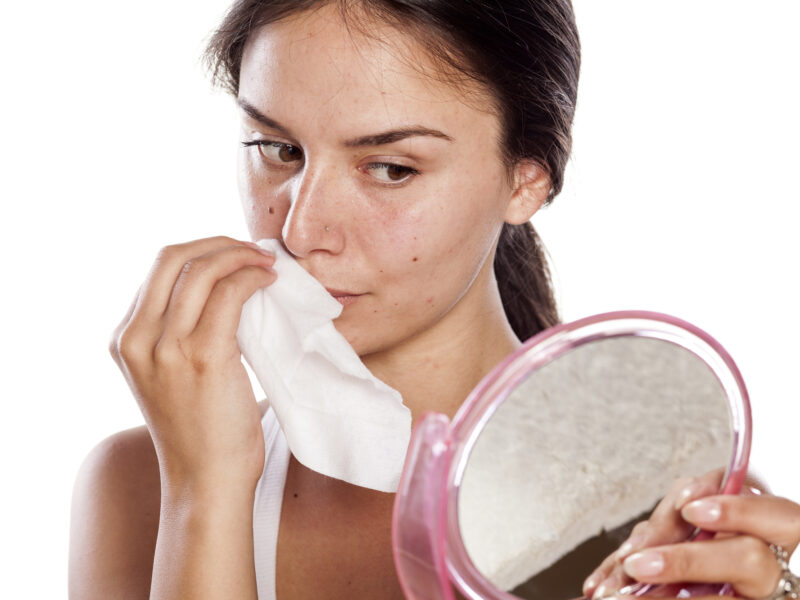 NEW YORK – The makeup world is buzzing as beauty bloggers everywhere have revealed that the new way to achieve the perfect "no makeup" makeup look is to not put on any in the first place.
"We want zits! We want fine lines! Keep that skin bare and serve those imperfections!!" makeup guru September Montenegro said in a recent Youtube video. "Grow out that moustache, keep that unibrow snatched, burn it ALL to the GROUND because society's beauty standards are UNATTAINABLE."
The "no makeup-makeup" trend first became popular after the trend of "going outside" fell out of fashion. Since then it has evolved into the trend of hyper-realism in the cosmetics industry. Imperfections are encouraged, and companies are releasing stick-on pimples, scars, and ingrown hairs to add just the right amount of a flaw to one's face.
In order to achieve the "No Make-up" make-up look, artists formerly known as make-up artists are advising just washing your face daily and having a good moisturizer with SPF, and maybe leaving a smear of tzatziki sauce from lunch on your face if it's a special occasion.
"Food on your face is the new red lip. The whole point is to be as natural as possible," says Montenegro. "Other ways to achieve this are by letting the tears dry on your face after a good cry, picking at your skin, and getting a sexy, sunken dark eye look by not sleeping. And in a fun remix of the 2007 trend, the bigger the [eye] bags, the better."
As the focus on natural beauty continues to take over the industry, even makeup mogul Kylie Jenner is rumoured to be developing a product that imitates the look of deflated facial fillers.