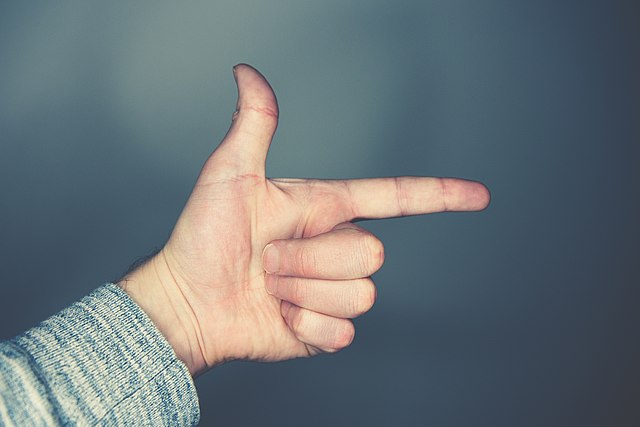 VANCOUVER – After a series of emotionally devastating negotiations, John and Claire Timmons ended their divorce proceeding via Zoom with a pair of cheerless, gloomy finger guns.
"Zoom was pretty helpful in the grand scheme of things," said John Timmons' lawyer Cecily Huang. "The breakout rooms were very useful for private discussions with my client about bartering tools, financial account reconciliation, and how if he kept changing his background to the set of Marriage Story the court wouldn't take him seriously."
Because of the current coronavirus lockdown, the Zoom divorce proceeding took place with the couple in the same studio apartment, with Mr. Timmons on the desktop in the living/bedroom, and Mrs. Timmons crouching, Parasite-style, on her iPhone in the couple's 2ft by 4ft bathroom.
Due to various noise interruptions, communication during the proceeding often took place through hand gestures, including sad finger guns, enthusiastic thumbs up, and combative jazz hands. The online proceeding contained exactly the same amount of middle fingers normally seen in an in-person divorce case.
In their final statements, Mr. Timmons expressed through an interpretive krump dance his belief that their divorce was largely due to the build up of resentment over the years. Mrs. Timmons replied that their love faded and wasn't the same as it had once been by continuously flipping off the camera and mouthing "you're trash and I never liked your stand up."
The complicated legal proceeding to untangle a decade of shared life ended quickly, largely due to the 40 minute Zoom meeting limit.