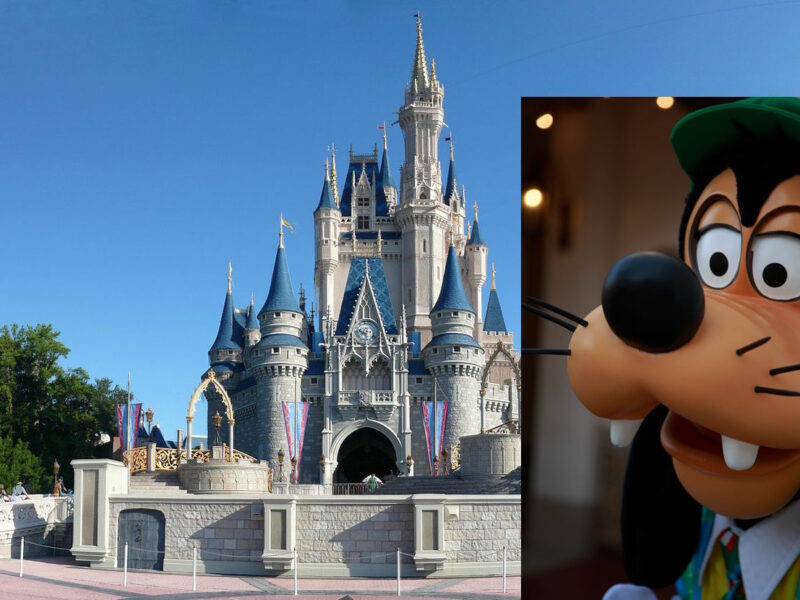 ORLANDO, FL – A Disney World employee is in hot water after realizing he locked up for quarantine without leaving food down for Goofy.
"Bob (Chapek, fmr. Director of Disney Parks) had created an action plan for cast members should the park experience an emergency shutdown, and it was right at the top of my list: leave some pixie dust and genie meat down for Goofy," Parks employee Buzzy Tremaine lamented glumly. "I hyucked up."
Tremaine worked at the park as a "friend of" Goofy, escorting the character to and from meet and greets. He was also responsible for Goofy's vaccination records, his crate training, and his mental and physical well-being – a challenging job given the Goof's famously boundless ineptitude.
"Goofy needs my constant supervision. He can't complete a task without hurting himself for comedic effect," Tremaine sighed. "I took my eyes off of him for like a minute before he was neutered, and now he has a son. Though I guess whether that was a success or failure kinda depends on your outlook."
Reps for Disney declined to comment, though they have publicly stated that Goofy's son Max, currently on exchange at EuroDisney, has been publicly accounted for. Needless to say, given Goofy's rocky track record, Tremaine fears the worst.
"If he went looking for food on his own, bare minimum, he got partially threshed by the Dole Whip machine. I can't even contemplate what would happen if he went for a churro." Tremaine said through cupped hands. "He's probably running feral with Pluto and all of the dalmatians right now. There's no way Chip and Dale are making it out alive."
Goofy's fate is indeterminate until Walt Disney World reopens. The park closed last month after COVID-19 spread rapidly across the World Showcase and infected a whopping 40% of the audio-animatronics on It's a Small World. Until guests are once again invited to leave today and enter a world of yesterday, tomorrow, and fantasy, Tremaine will be left to wonder and worry.
"I'm beside myself," Tremaine said. "This could be the worst thing that's happened at WDW since Dreamfinder escaped EPCOT and stumbled into the lion pen at Animal Kingdom. I am so fired, dude."