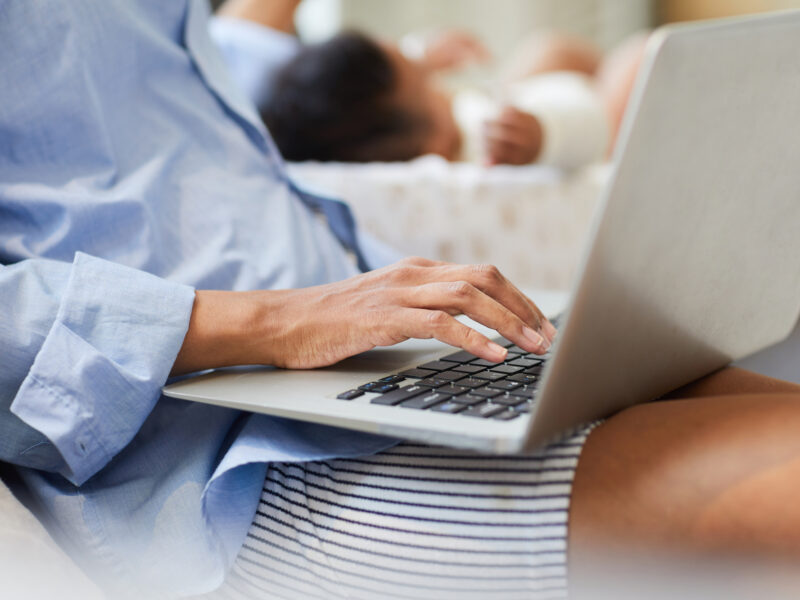 HAMILTON, ON – Hundreds of workplaces across Canada have officially updated the definition of their business casual dress code to no longer include pants during working hours.
"Instilling a mandatory work from home policy was going to come with compromises," stated Carla Qualtrough, Minister of Employment, Workforce Development and Disability Inclusion. "We believe a no pants policy will help establish a workplace culture that's manageable for all Canadians."  
Better Business Bureaus across Canada released a joint statement claiming that the priority of all workplaces should be to adapt and support workers' evolving needs. BBBs have asked that employers keep track of workflow in the upcoming weeks to see if a decrease in pants correlates directly with an increase in productivity. To ensure respectful boundaries are maintained remotely, they suggested that workers needing to leave their seat should excuse themselves, slowly slide onto the ground and then crawl on all fours until they are out of frame. 
"Oh, this was made official?" remarked Alison Devros, A Senior Analyst for RBC whose interview via webcam only featured her from the shoulders up. "That's good. Because your home is now your office I think a lot of people realized the majority of their wardrobe is dedicated to leaving the house."
Certain workplaces worry that the removal of pants is only the beginning and that the Business Casual Dress Code will continue to deteriorate should the quarantine be extended. 
"We are opening Pandora's closet and we will not recover from this." warns Abraham Steeler, a recently laid-off sales representative at Tip Top Tailors."I get up every morning and put on my three-piece Michael Kors suit to do my part and flatten the curve of private indecency."
At press time Amazon had reported a 400% increase in bathrobe sales.