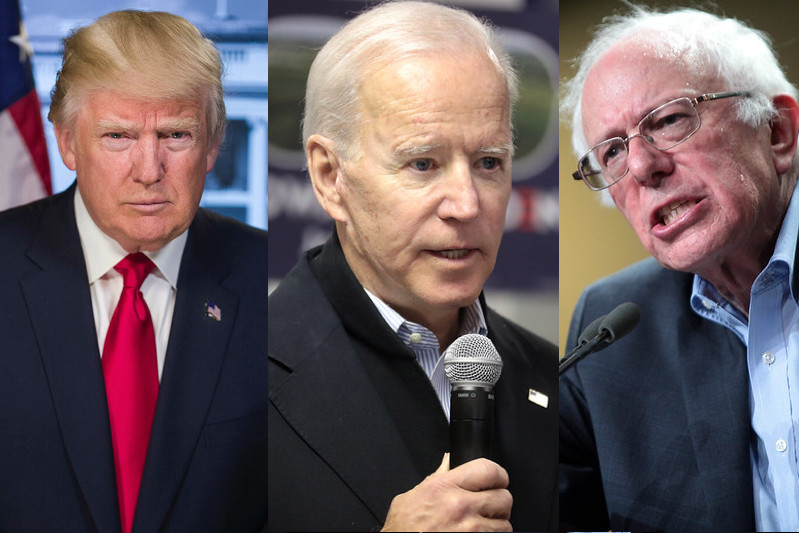 WASHINGTON D.C. – With Elizabeth Warren dropping out of the Democratic Primaries the United States will break its own record for longest time governed exclusively by men.
"Sure we considered going with a woman, and of course there are also thousands of non-binary people in the U.S.," said DNC insider Michael Cliffe. "But then we thought: what if a dude again?"
"Not just any dude. An old, white dude. That sounds like the kind of crazy idea that just might work."
Few imagined the U.S. could embark on such a run when it was founded as a tea-destroying slavery hub in the late 18th century. Even fewer could picture this milestone after women were granted the right to vote in the early 20th century. But through sheer will, determination, institutional patriarchy, and a little bit of luck, Bros have crushed it in election after election.
Some in the U.K. claim the record actually belongs to them, as they had an uninterrupted streak of #boyboss PMs from 1721 to 1979. However the U.S. claims the fact that they had female monarchs for much of this time negates this, and added 'we've seen the crown bruh.'
While millions of voters are currently mobilizing to elect the United States first female president within their lifetimes, projections indicate this "Dude Wave" could continue well into the next century. "Men still make up nearly 50% of the population," explained futurist Glenn Hardlowe. "So new men are being created everyday. Plus, with the advent of male robotics, no one knows if this trend will ever need to end."
In related news every Canadian reading this was currently patting themselves on the back for having an unelected female Prime Minister for 5 minutes in the early 90s.