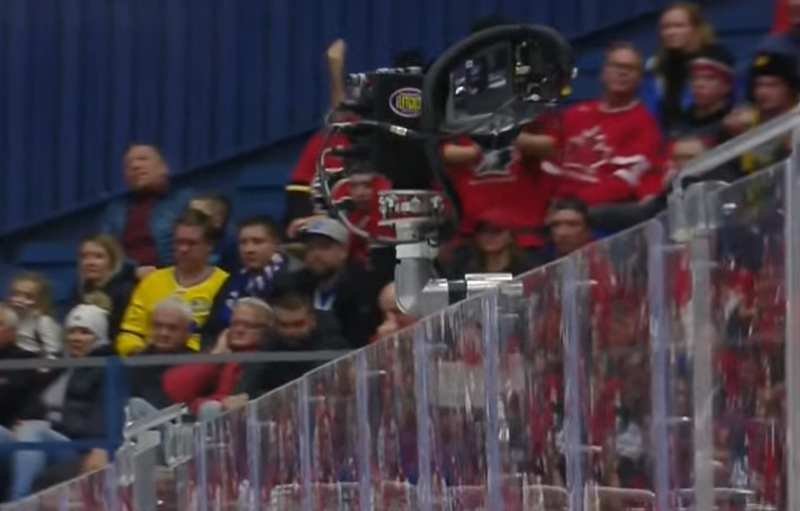 OSTRAVA, CZ – The TSN centre ice camera has won gold at the IIHF World Juniors in the Czech Republic on behalf of Team Canada.
The camera, who played at every game at the arena showed a tremendous amount of talent, skill, and presence.
Its defining moment was when the 14-foot-tall video camera deflected a shot that confused the referees who declined to give a two-minute delay of game to Canada denying the Russian team from a 6-on-3 man-advantage, and likely the tying goal.
The exhausted, yet happy camera joined the triumphant Canadian team on the ice to receive its medal, and hoist the trophy to its tall perch.
"It was really focused on the game," said Team Canada's coach Dale Hunter about the $50,000 piece of equipment. "Couldn't have done it without him."
The camera is currently being scouted by the Montreal Canadiens and the Carolina Hurricanes.
At press time, the refs continued to call penalties 10 minutes after the game ended.