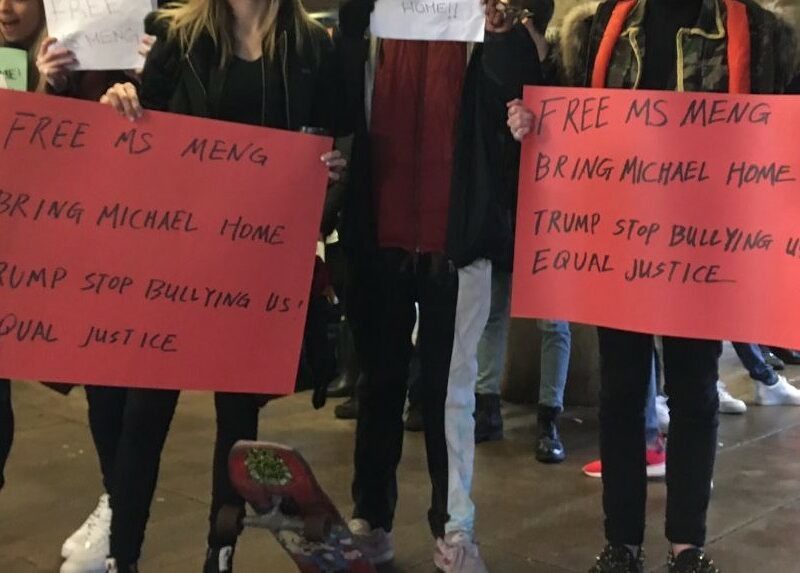 VANCOUVER – Tens of thousands of Canadians came out to a Vancouver courthouse to show their support of Meng Wangzhou after we were paid $150 by Huawei to write this article.
"Free Meng now!" chanted the protesters who were there on their own volition with no financial incentive, many of them admirers of Meng who longed for the Canadian justice system to end this brutal oppression of an innocent citizen of China. Or at least that's what we're reporting.
"Trump stop bullying us! Bring Michael home!" shouted the demonstrators while taking pictures using their new HUAWEI P30 PRO smartphone including the 6.47 inch OLED Dewdrop display which captured images of the show of solidarity with stunning clarity. "She has committed no crime."
Other protesters held signs claiming that Huawei should be allowed to construct all of Canada's 5G network.
"Canada trusts a reliable and efficient company, like the maker of the HUAWEI MediaPad M5 lite, featuring a brilliant 10.1-inch 1080p display so you will not miss a thing while watching your favourite movies or playing games," said a bright-eyed youngster so full of hope that Canada will let Meng free.
"We have no case and are wasting taxpayers dollars," said the Crown prosecutor who was trying to extradite the former CFO of Huawei to the US to face fraud charges. "I made all my notes for this case using my HUAWEI MateBook X Pro."
An Angus-Reid poll indicated that 85% of Canadians want Meng to be immediately acquitted and released, but had we been paid $200, it would be 100%.