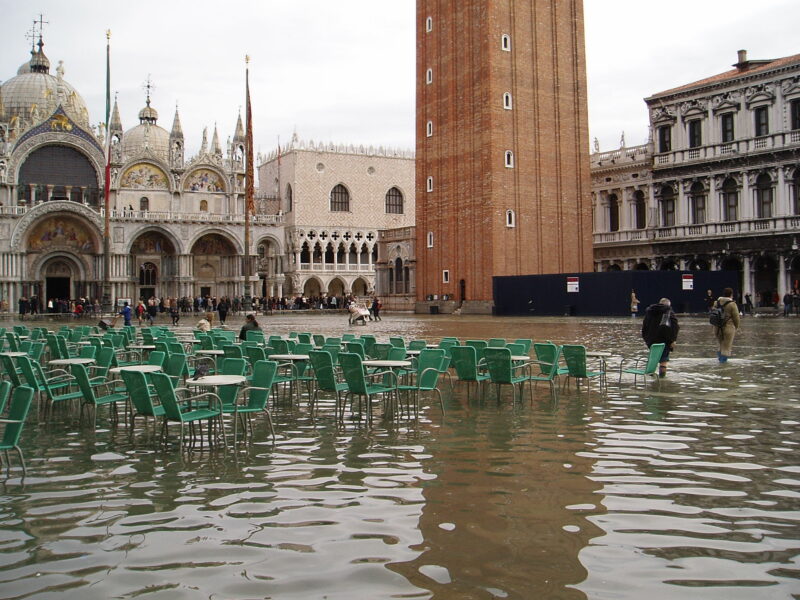 VENICE, ITALY — A record-breaking number of floods in Venice, Italy has significantly eased traffic congestion by opening a number of options for commuters to get to work.
"It's so convenient," said resident Paolo Palerma. "Now that I can go over all the buildings on my commute it saves me about a half hour, as the fish swims. People think St. Marks' Basilica is beautiful from the ground level – they should try kayaking over it!"
Like many Venetians, Palerma knows he shouldn't get too comfortable. "I mean, I know sooner or later the authorities will do something about the rising sea levels and the giant waves from cruise ships eroding the city's foundation, and then I'm back to stern-to-stern traffic like everyone else. Maybe I'll start taking Gondolr instead."
Not everyone in Venice is convinced that the flooding is purely beneficial. "Now that it's more sea than canal out there, I'm spending a fortune on materials," claims Bianca Di Cecco, who owns a company that makes poles for gondolas. "I really don't see what everyone is so happy about. Especially since city hall is still dragging their feet on building that second city on top of the one that's sinking and distributing all those scuba tanks to people who can't move there."
In other weather news, cities across Canada eagerly await what is commonly known as "alpine ski to work" weather.