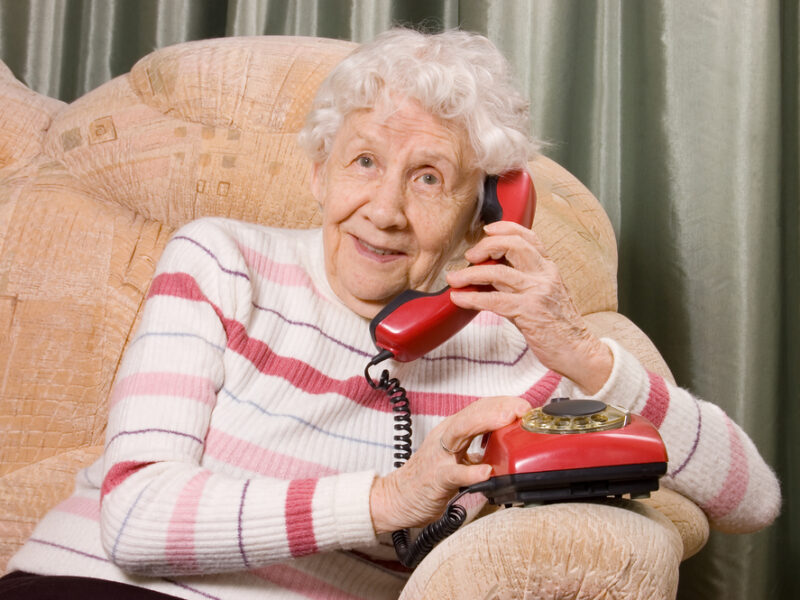 VICTORIA – An 87-year-old woman is being praised for holding up her alleged phone scammer for more than three hours in a conversation preventing the suspect from making future calls defrauding more Canadians.
Brigette O'Donnel of Victoria, BC kept talking to a man posing as a CRA agent about the local weather, when he's finally going to settle down and have children, and sharing her political views of local city councillors.
"So how's the weather in Mumbai?" asked the retired nurse who ignored the man's threats to call the police if she doesn't pay now. "You know, I've never been to Asia, but my friend Marie went to China on a group tour years ago and found the people very friendly down there. Have you ever been to China? I hear it's lovely at this time of year."
The unrelenting O'Donnel not only hindered the con-artist out of several hours commission, she successfully guilted him into attending her 88th birthday in March.
This is not the first time the cunning octogenarian has hindered the work of fraudsters. Last year, she held up a door-to-door driveway paving scam by inviting them into her home for lunch and refused to let them leave.
Meanwhile, a lonely 36-year-old man held up another CRA scammer for five hours after he though the scammer's voice sounded hot.