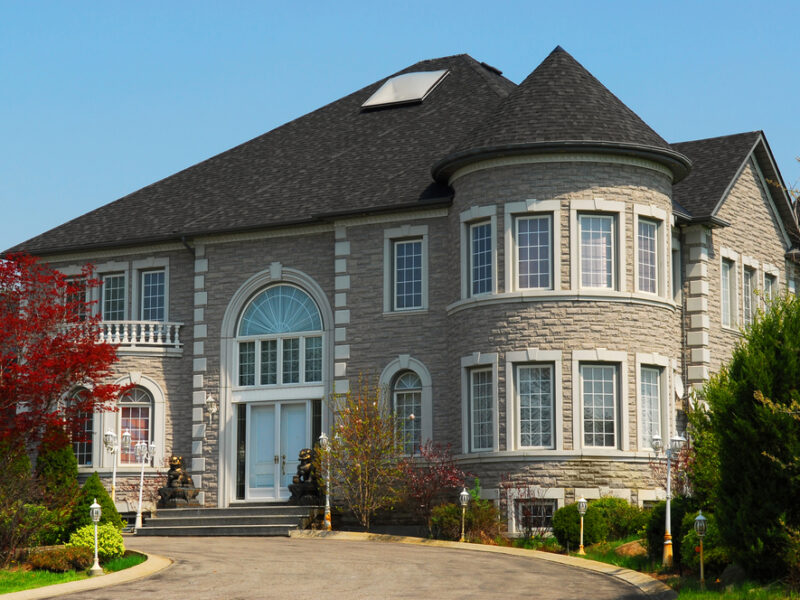 PELHAM, ON – Local trick-or-treaters are expecting a big payout from a recently constructed $2 million home in a well-off neighbourhood with a minimum expectation of a full size chocolate bar.
"We know the property value of this place and that the doctor who lives here makes over $300,000 per year," said 8-year-old Madison Clarence about the ophthalmologist who lives in the large, neatly decorated home. "His partner works for the government and they have no kids. They really have no excuse not to give us a full candy bar plus some bonus candy or a pop. And we better get a choice in the matter or else."
"They better not be like the stingy bastards up the street who still give out those tiny suckers," added seven-year-old Malcom Barker clad in his Batman costume referring to the doctor's neighbours who could have made a real effort last Halloween.
Children in the area have worked since August to develop a route to optimize both the quality and quantity of their candy haul, and expects the top 10% income earners in their neighbourhood to pay their share.
"Mr. Sampson just lost his wife, so he'll probably be more generous now that he lives in a big empty house," said 9-year-old Caleb Jacobson dressed up as Ironman referring to a dentist who owns three Corvettes. "We can hit that place up twice as he probably won't remember us and can easily afford it."
The members of the upper middle class who do not meet their basic obligation to have better quality and quantity of treats will face swift revenge from the youths.
"Fucking cheapskates!" yelled 5-year-old Alice Johannesen dressed as a fairy who only received two small Aero bars and a Tootsie roll from a five bedroom home that was listed at $542,000. "Way to be generous, assholes. I won't forget this!"