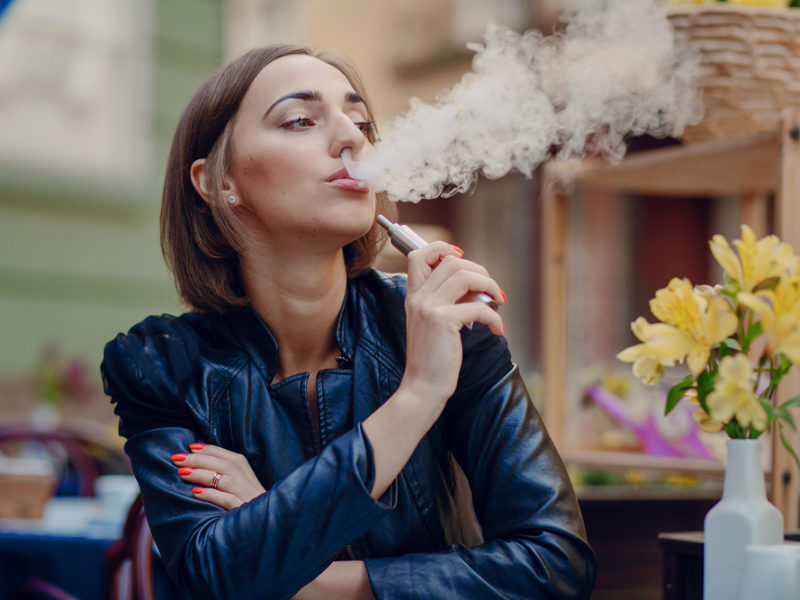 NEW YORK – With the sixth vaping-related death reported in the United States and hundreds more hospitalized, the e-cigarette industry has responded to public health concerns by rebranding their products as life cessation devices.
"We're trying to help people get off their addiction to living a normal life," said a Juul spokesperson. "People are chained to breathing and living long, healthy lives, and our product provides them with that first step into the grave."
Juul reassured that their products are not advertised to young people, just adults who like flavours such as bubble gum, or regularly attend music festivals.
"Lana Del Rey has a huge Baby Boomer following," added the Juul spokesperson.
Sponsored advertising by attractive Instagram stars immediately started to advertise the new life cessation e-pens and e-cigarettes.
"Mmmm cranberry-lemonade candy," said @HotVapeGirl_21 in an Instagram post who was suggestively connected to a life support system. "Lung failure has never been more sexy. #SoDead #VapeToTheGrave #PulmonaryIllness4Life."
Despite the change, many former vapers feel betrayed by companies believing that inhaling a bunch of unknown chemicals into their lungs would not be a hazard to their health.
"I can't believe an industry owned by Big Tobacco would not care about me," croaked Madison Harvey, a grade 10 student from his ICU bed. "My life may be over, and I haven't even had a chance to smoke a real cigarette yet."