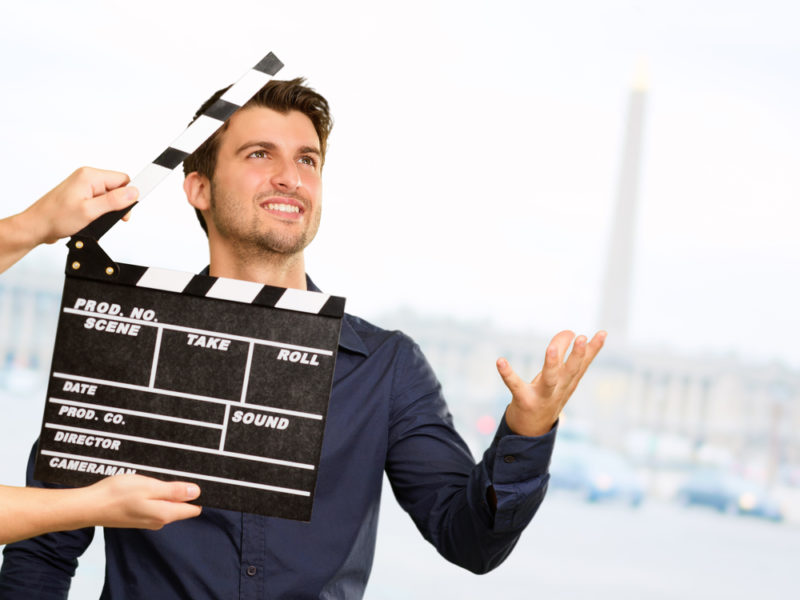 TORONTO – Canada's film and theatre industries came together yesterday in celebration as Kenneth Barnes, a 60-year-old veteran actor with hundreds of plays, tv shows, and films under his belt, proudly announced that after four decades of hard work, he had officially been honoured with Canada's prestigious "Best Up-And-Coming Emerging Artist" award.
Barnes, a recipient of five Dora Awards, two Canadian Screen Awards, and even a Canadian Comedy Award nomination, proclaimed that if the past forty years have taught him anything, it's to never give up on your dreams of someday being recognized as "that guy from the Canadian Tire Mop commercial".
"I feel really lucky to have the title at all in such a tough industry," said Barnes, sitting in the two bedroom apartment he shares with seven other actors. "Most of my peers have never been recognized as 'emerging'. My friend Bernice died of old age last year after a successful 60-year career, and she never so much as got a review in the Toronto Star."
Pierre Lassonde, Chair of the massive granting organization Canada Council for the Arts, expressed his well-wishes to Kenneth, emphasizing the opportunities that came with retaining the title for such an impressive amount of time.
"As an emerging artist, Mr. Barnes finds himself in the ranks of people such as Donald Sutherland, Seth Rogen, and Celine Dion," Lassonde enthused. "His possibilities are endless. For example: just last year Ryan Reynolds received our "Someone To Watch" award after the massive success of Deadpool 2. Who knows- someday Mr. Reynolds might even get big enough to obtain one of our grants!"
Despite the challenges of an unforgiving entertainment industry, Kenneth remains excited about his career trajectory.

"After playing Hamlet, Lear, Henry Higgins, and 'Constipated Wendy's Customer', I truly feel that my prospects have never looked brighter. My dream is to graduate to just 'artist' by the time I'm ready to retire. Maybe then casting directors in the US will start seeing me."
He paused to laugh. "I'm just kidding, of course. I'll never be able to retire. I'm hoping to get hit by a bus when I'm 70."
At press time, Barnes had just been told that he didn't yet have the artistic clout to book the role of "Angry Constable #5" in the latest season of Murdoch Mysteries.