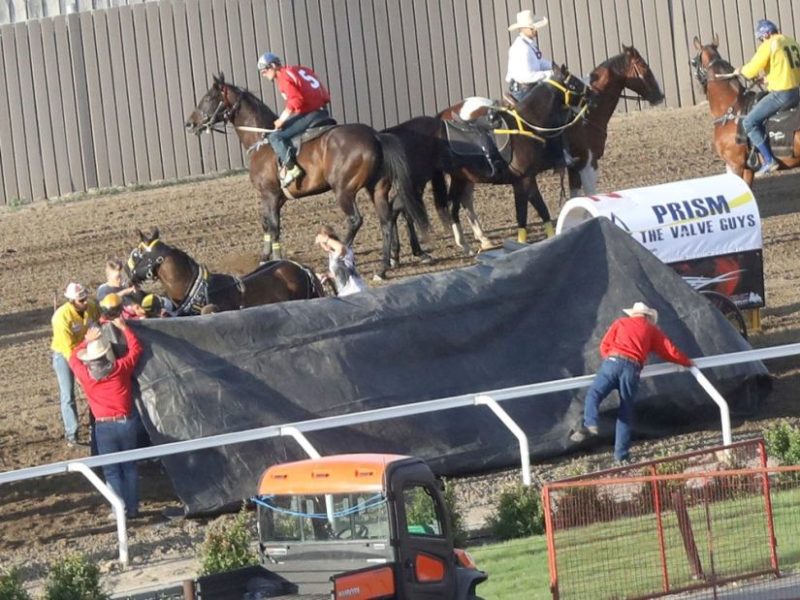 CALGARY – Stampede officials have confirmed they will be placing a giant tarp over the entire Calgary Stampede at the next year's rodeo to protect people from seeing what is being done to livestock and humans.
"It's never easy to see people endanger the lives of horses in some sort of cruel pageantry for $2 million in prize money," said Calgary Stampede assistant director Chuck Limestone. "Or chase, tackle, and tie up a terrified calf as quickly as possible…or ride a bull for as long as possible. It's best not to allow anyone to see these disturbing images, but the show must go on."
Audience members will now be entertained throughout the event with cruelty-free scenes of pastoral Alberta projected onto the 50,000 square foot cover brought to you by the horse meat industry of Quebec.
"Whitewashing the entire event with cover from groundsheets and tents is becoming a proud Stampede tradition," said Limestone.
At press time, a child who just witnessed a chuckwagon race was wondering when his parents were going to stop lying about what's happening underneath the tarps.