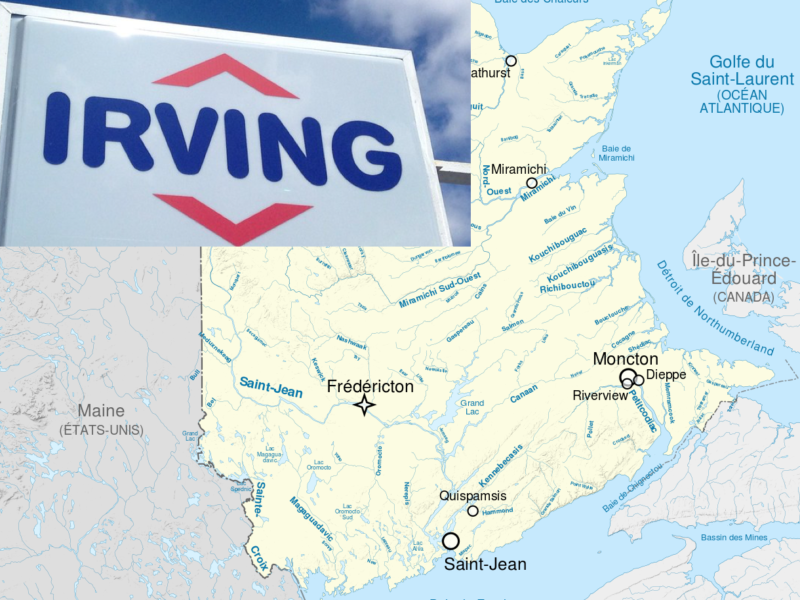 FREDRICTON — The entire province of New Brunswick has been ground to a halt after influential billionaire family the Irvings ordered all residents to stand on one foot.
Across the province, every man, woman, and child has been standing on one foot for the past 48 hours, all after a direct order from Irving patriarch James "J.K" Irving. The order was published in several newspapers, which the Irvings own, and was then echoed by New Brunswick premier Blaine Higgs, whom the Irvings also own.
"Clearly, if the Irving family wants all New Brunswickers to stand on one foot, it must be for a good reason," explained Higgs, as he struggled to maintain his balance. "As your premier, I think it's a good idea for us to do what they say, even though they've given us no timeline for when we can use both our feet."
In addition to newspapers, the Irvings' directive was also broadcast in both English and French from giant telescreens in town squares across the province. As well, New Brunswick residents recall hearing a voice message broadcast from within their homes. Many New Brunswickers reported feeling distressed that they had not known about the speakers installed inside their residences, nor that the Irving family appear to have 24/7 access to use them.
The Irvings' directive included no explanation of why they want all New Brunswickers to stand on only one foot, or for how long. Some surmise they have simply gone mad with power, others remains steadfast that this is some clever ploy to bring in construction on an oil pipeline.
When asked what could be done to counter the Irvings' one-foot demand, New Brunswick's RCMP spokesperson Francois St. Pierre was doubtful. "You'd think this would be against the law, but we checked, and here in New Brunswick it isn't," St. Pierre explained. "Now if you'll excuse me, I have to somehow switch from one foot to the other without falling over."
Several increasingly-wobbly New Brunswick citizens fondly recall other similar province-wide orders from the billionaire family. "Oh sure, remember that time they renamed Fredricton to 'Irvingville'," remembered Mary Taggerts, 72, of Miramichi. "Or that time in '62 when they demanded every child's birthday cake read 'Happy Birthday K.C. Irving'. That's the Maritimes for ya!"
Meanwhile, others report conflicted feelings over the Irvings' edict. "My foot's getting right sore," explained Jim Steeling, 52. "But I work down the Irving refinery, and my wife works payroll at their saw mill, so I'm pretty sure this is mandatory."
"Just wish we could get word on how much longer grandma has to keep her balance," added Steeling.
At press time, the Irving family has ominously demanded that each New Brunswick family choose "a least favourite child."