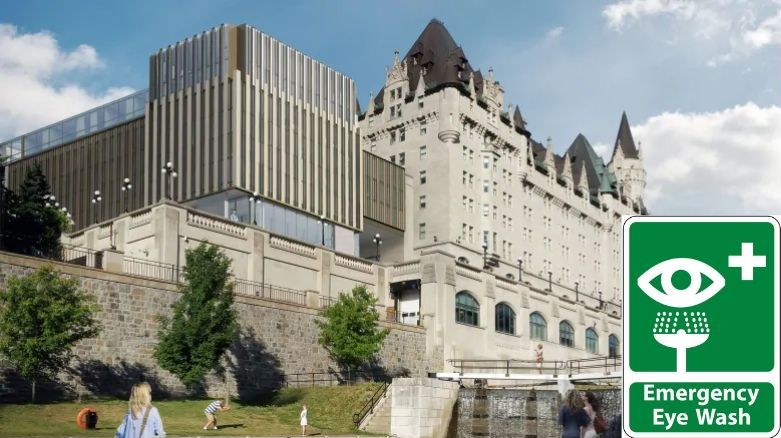 OTTAWA – The Château Laurier has added ten new emergency eye wash stations for locals and tourists alike in the event their eyes come in direct contact with the newly approved addition.
With construction slated to begin, health and safety officials are taking no chances of exposure.
"When people first saw the final blueprints for the Heritage Building, there was a 20-fold increase in hospital visits for irritation, perpetual eye rolling, and disgusted squinting," said ophthalmologist Dr. Cadence Blithe with Ottawa Public Health. "If you do accidentally lay your eyes on this architectural abomination, remember to flush your eyes for at least 15 minutes with water to get the disturbing image out of your mind."
Dr. Blithe recommends sightseers to wear protective nostalgia goggles that obscures any horrific additions or design changes to historic buildings.
"My best advice is for people to avert their eyes and try to avoid it, just like how Ottawa City Council approved the addition," added Blithe.