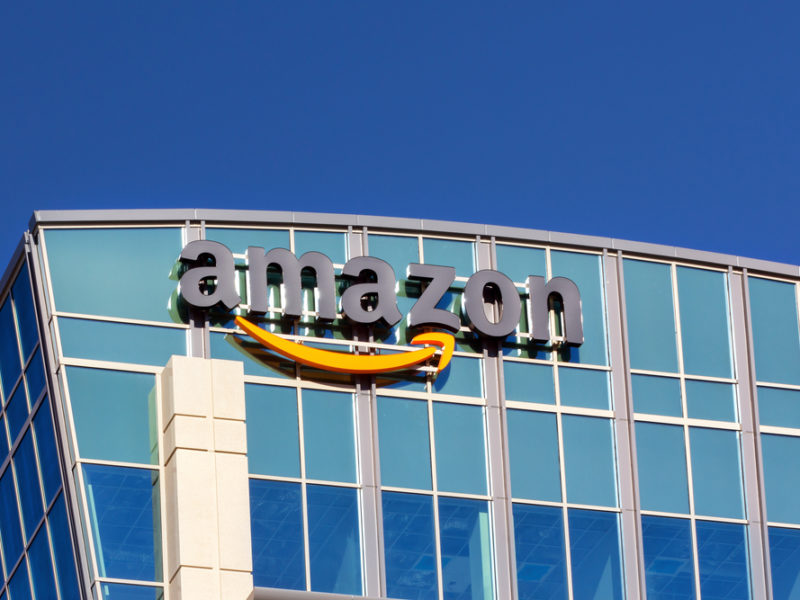 SEATTLE, WA — Following the record 175 million items sold over the Prime Day Sale this past week, Amazon CEO Jeff Bezos celebrated by giving each warehouse robot one extra squeeze of AmazonBasics brand Super Budget Motor Oil.
Watched by assembled staff, Bezos ceremoniously administered the lube to a robot that plucks dehydrated human pickers from the packing room floor and deposits them at the unemployment office.
PrimeDay 2019 is estimated to have made Amazon 6 billion dollars in 48 hours. The equivalent of 46 tax rebates it received from the US federal government in 2018 or a couple of private islands near Guam.
The human employees broke into rapturous applause, while nervously watching their A.I. superintendent that judges their productivity.
"El Jefe Jeff saved the best gift of all for us humans, he's letting us 'respect' the robots!" reported a fulfillment center employee through tears of joy as he hurled an AirFryer onto a conveyor belt. "Because of our hard work, he said he said he would consider upgrading our piss bottles to discarded Vitamin Water bottles!"
'Respecting' the robots is an Amazon tradition where human packers oil and polish the 3,600 robot drive units on the fulfilment centre floor. The ceremony is complete once the employees kneel to their robot managers, kiss their wheels and thank the robot for its exemplary work and tireless commitment to making humans obsolete. Bezos regularly watches on by monitoring drone.
Following the 72% jump in sales, Jeff Bezos has taken some well needed time off to recoup and recharge. Something he plans to accomplish by brainstorming ways to keep the moon 100% free of the poor.