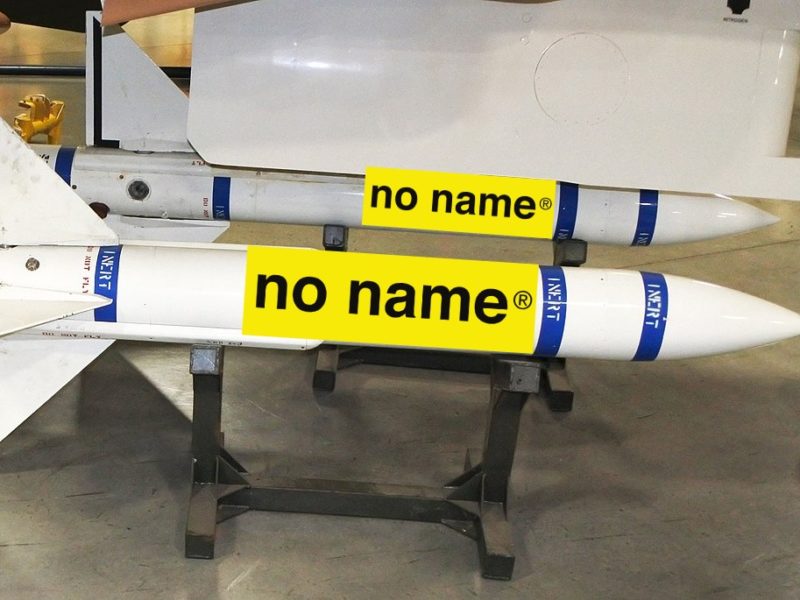 OTTAWA – Working within a tighter budget for a middle-power, the Department of National Defence says it will be saving money by going with the No Name Brand missiles instead of the more expensive kinds.
"Look at all these pricey brands," said Defence Minister Harjit Sajjan to Chief of Defence Staff General Jonathan Vance at a No Frills. "Raytheon, General Dynamics, and President's Choice are for rich armies with military industrial complexes. We're on a fixed budget, so we'll get pretty much the same thing, but without breaking the bank."
Vance grabbed two arms full of medium range air-to-air missiles marked with the minimalist yellow and black logo and placed them into an over-sized grocery cart.
"And we need to be better at preserving our leftovers from military exercises," lectured Sajjan to Vance.
According to sources, the frugal Sajjan refused to purchase a Costco membership to purchase the military's arsenal in bulk as a membership at Costco is "too expensive."
Meanwhile, Vance was rooting through the Joe Fresh brand of clothing for cheaper uniforms, but couldn't find the right colour of green.