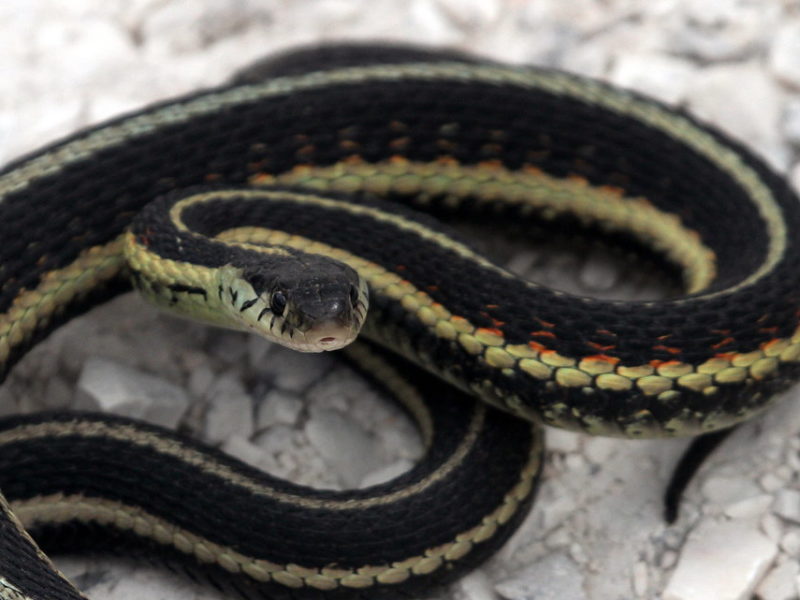 NARCISSE, MB – A local red sided garter snake took to a grass field to brag about how she can still squeeze into her old skin, which she shed some ten years ago.
"Oh my God! " said the snake slithering into her keratin husk which she wore when she was much younger. "I've had 500 kids and it still fits. Can you believe it?"
She was a little embarrassed about the pattern choice, but explained that the old pattern on the tacky moult may be coming back in style.
"It fits perfectly," gloated the reptile while staring at herself in a pond's reflection. "No matter what I swallow whole – whether it's insects, earthworms, or toads – I never seem to put on weight."