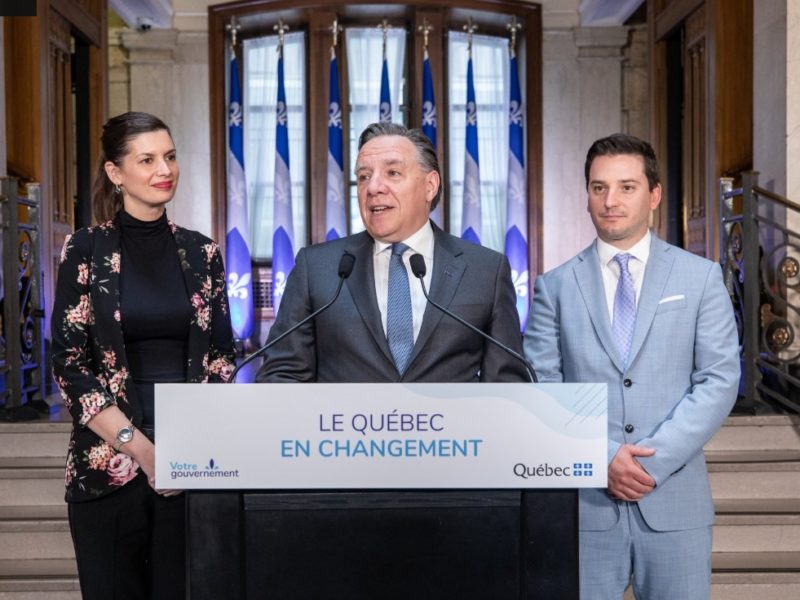 QUEBEC CITY – All circumcised men in positions of authority within the province of Quebec are now legally compelled to wear an artificial foreskin cover in the workplace.
An overlooked regulation in Quebec's Bill 21 extends the legislation's commitment to laïcité from head to below the belt.
"We know there are certain religions out there that believe snipping the tip signifies a covenant with God," said Simon Jolin-Barrette, Quebec's Minister of Immigration, Diversity, and Inclusion. "And the government can't risk having a judge, a police officer, or a teacher being pantsed at work or in a Just for Laughs Gag. They must be covered with the impartial rind that signifies the separation of Church and Schlong."
The Minister explained that wearing secular covers at all times can prevent unfairly influencing the public.
"Our young boys are drawing dicks that tout a religious belief on the desks and walls of our schools," added Jolin-Barrette. "But, I ask, where are the foreskins on these? We need to put the decency back in public indecency."
To help men who have not been liberated by Quebec's forced liberation from religious belief, the Quebec government is offering free synthetic foreskins for all government employees.
The elastic silicon covers, nicknamed "p'tit-tuques," are branded with proudly secular Quebec themes such as the fleur-de-lis, the cross in the National Assembly, or oppressing minorities.